Paris For My Birthday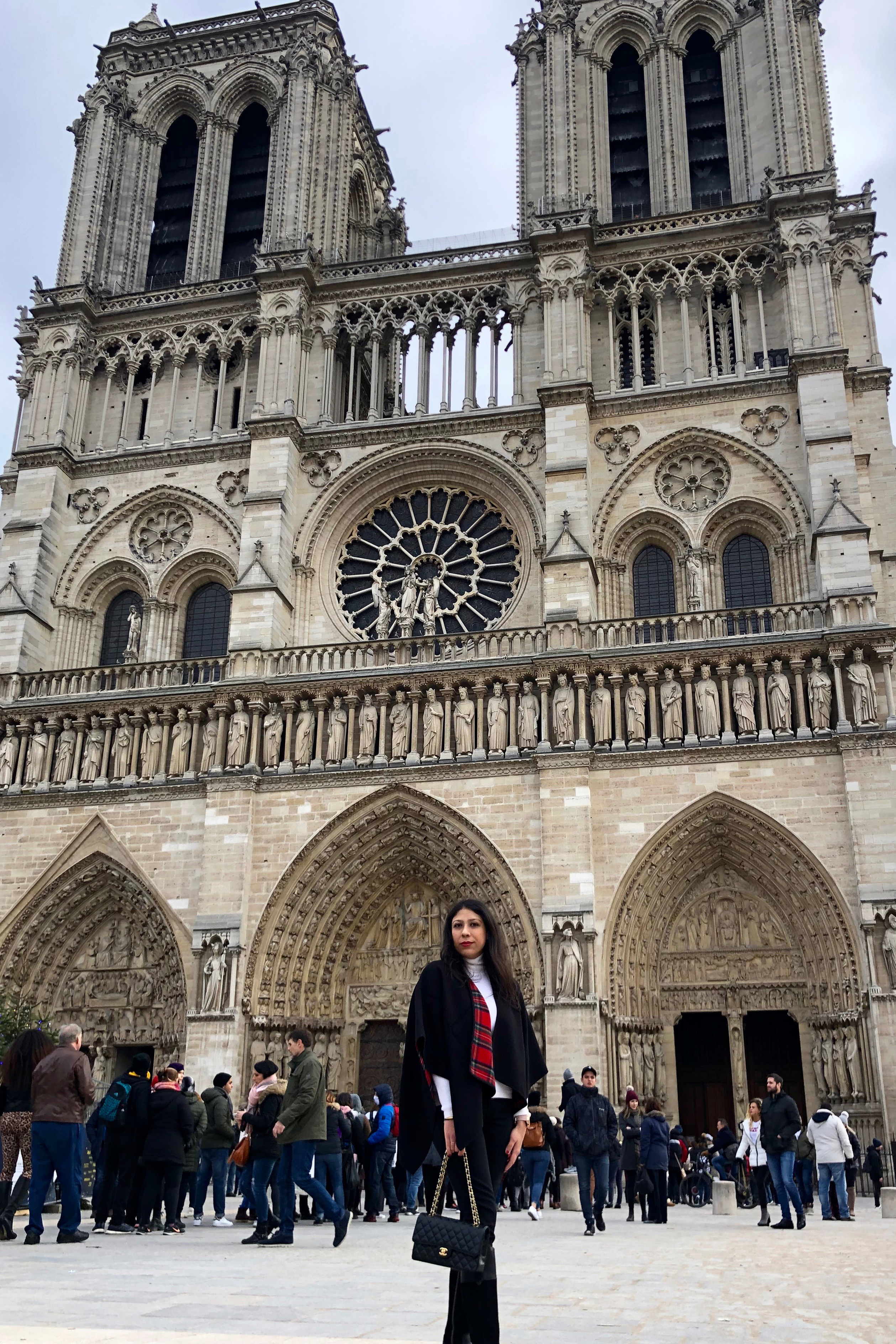 It's been a few months from my winter Euro trip, but I never got to share my experience while in Paris for my birthday which was my last destination after visiting Vienna and Prague. Right after I returned home, I had been quite busy. I have a full time job and started going back to college in February. Going back to school has been challenging due to trying to establish good study habits and a whole new routine. I am now currently on vacation from work and I thought it would be the perfect opportunity to get back to posting here and figure out how to manage my time better in order to continue uploading content more often than I have these past few months.
Two weeks ago, I learned about the fire of Notre Dame Cathedral in Paris. This tragedy has left many people all over the world including myself heart broken. It's disheartening that this iconic monument which has survived since the 1100s lost a part of its history. Notre Dame Cathedral is one of my favorite places in Paris and I had the chance to visit it during my trip. I am looking forward to seeing Notre Dame Cathedral being rebuilt and to hearing its bells ring again in glory.
This was my first time traveling to Paris during winter. My stay in Paris consisted of five days. Three days were dedicated to Paris and the other two days were spent in Loire Valley and Palace of Versailles. On the day of my birthday, I first visited Notre Dame Cathedral. The day was then followed by an afternoon of shopping and an ending at the top of the Eiffel Tower. I never imagined spending a birthday in Paris. I haven't had a birthday party since I turned six years old. I wanted to celebrate my last birthday in my twenties in a special way by visiting my favorite city.
---
Han pasado algunos meses desde mi viaje de invierno a Europa, pero nunca pude compartir mi experiencia mientras estuve en París para mi cumpleaños, que fue mi último destino después de visitar Viena y Praga. Justo después de que volví a casa, había estado bastante ocupada. Tengo un trabajo de tiempo completo y comencé a regresar al colegio en febrero. Regresar a la escuela ha sido un reto debido al intento de establecer buenos hábitos de estudio y una rutina completamente nueva. Ahora estoy de vacaciones de mi trabajo y pensé que sería la oportunidad perfecta para volver a publicar aquí y figurar cómo manejar mi tiempo mejor para poder seguir subiendo contenido con más frecuencia que en los últimos meses.
Hace dos semanas, me enteré del incendio de la catedral de Notre Dame en París. Esta tragedia ha dejado a muchas personas en todo el mundo, incluyéndome a mí, con el corazón roto. Es decepcionante que este monumento icónico que ha sobrevivido desde los 1100s perdiera parte de su historia. La catedral de Notre Dame es uno de mis lugares favoritos en París y tuve la oportunidad de visitarla durante mi viaje. Estoy deseando ver la reconstrucción de la catedral de Notre Dame y escuchar sus campanas sonar de nuevo en gloria.
Esta fue la primera vez que viajé a París durante el invierno. Mi estancia en París consistió de cinco días. Tres días se dedicaron a París y los otros dos días fueron pasados en el Valle del Loira y el Palacio de Versalles. En el día de mi cumpleaños, primero visité la catedral de Notre Dame. El día fue seguido por una tarde de compras y un final en lo alto de la Torre Eiffel. Nunca me imaginé pasar un cumpleaños en París. No he tenido una fiesta de cumpleaños desde que cumplí seis años. Quería celebrar mi último cumpleaños en mis veintes de una manera especial visitando mi ciudad favorita.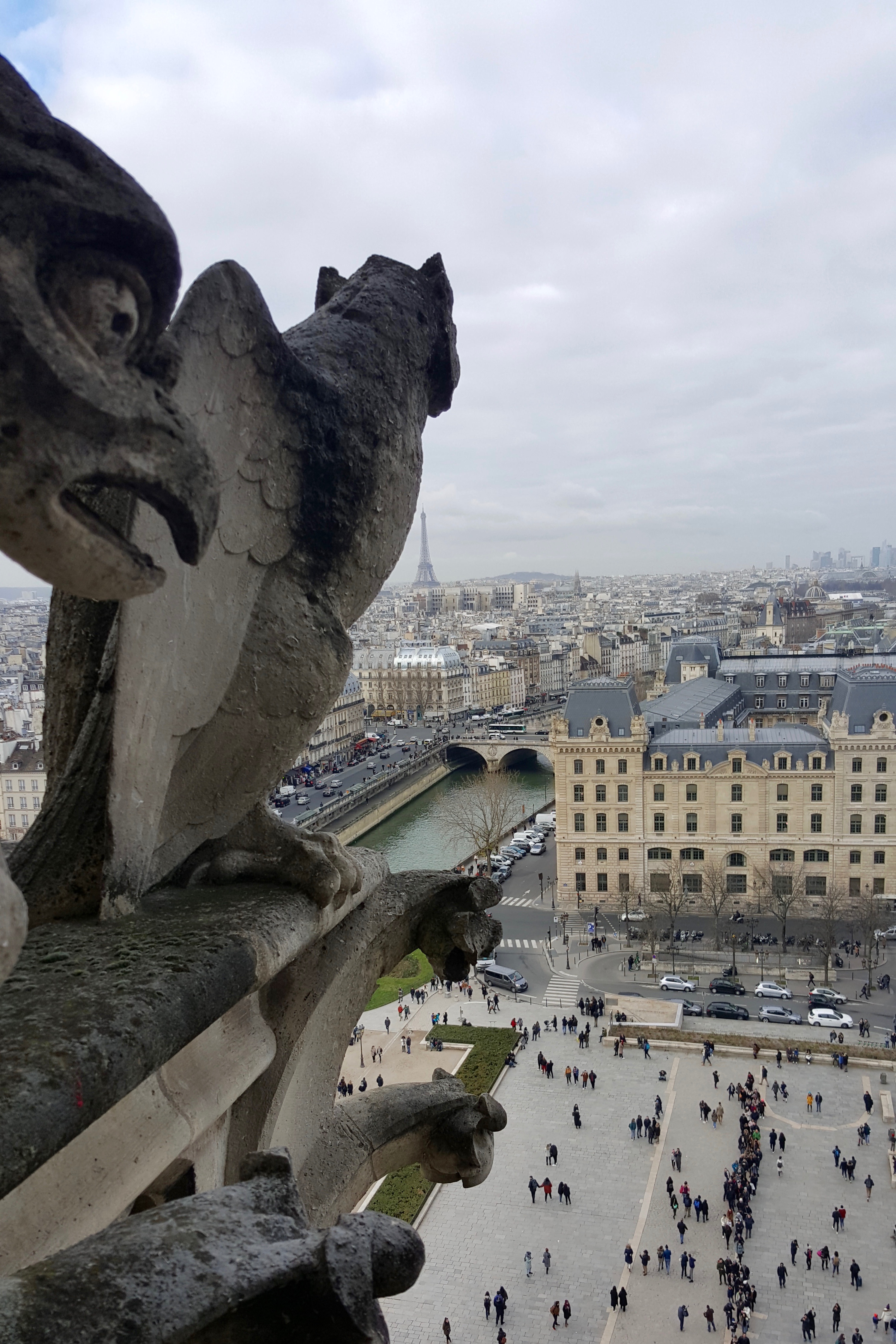 Magnificent views from the towers of Notre Dame Cathedral
Vistas magníficas desde las torres de la catedral de Notre Dame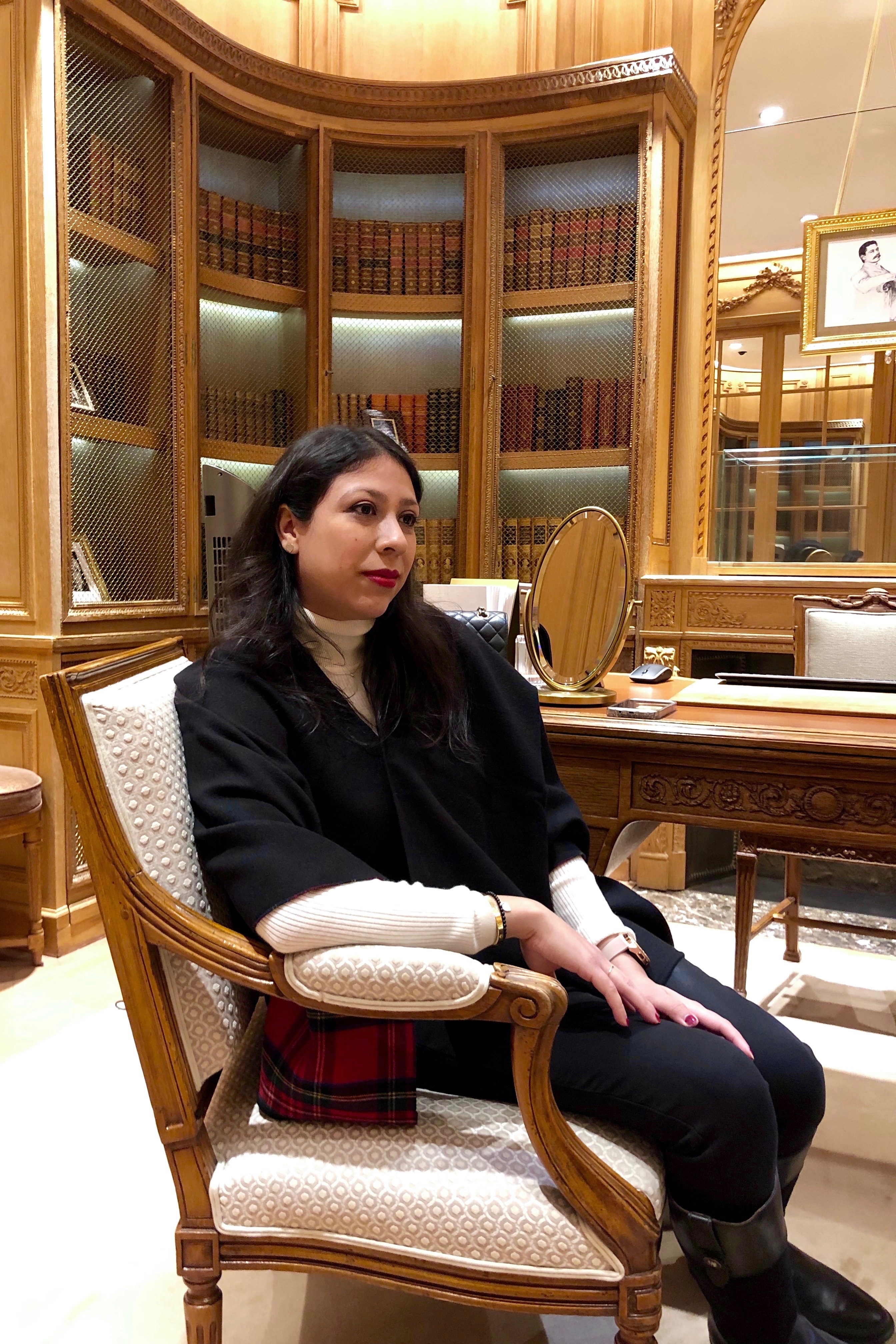 At the office of Louis Cartier making decisions
En la oficina de Louis Cartier tomando decisiones
A birthday gift I gave to myself
Un regalo de cumpleaños que me regalé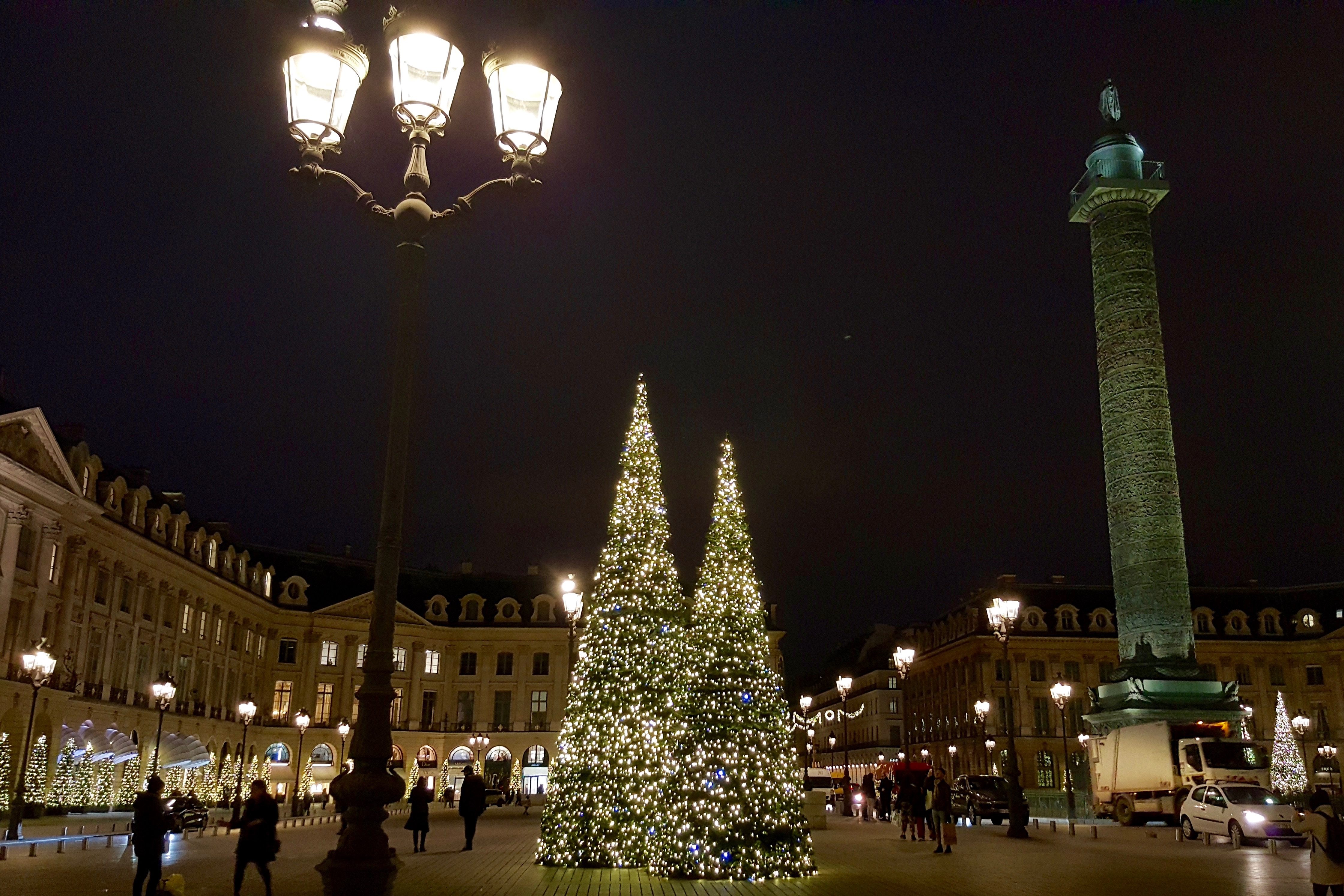 Night walks in Paris
Paseos de noche en París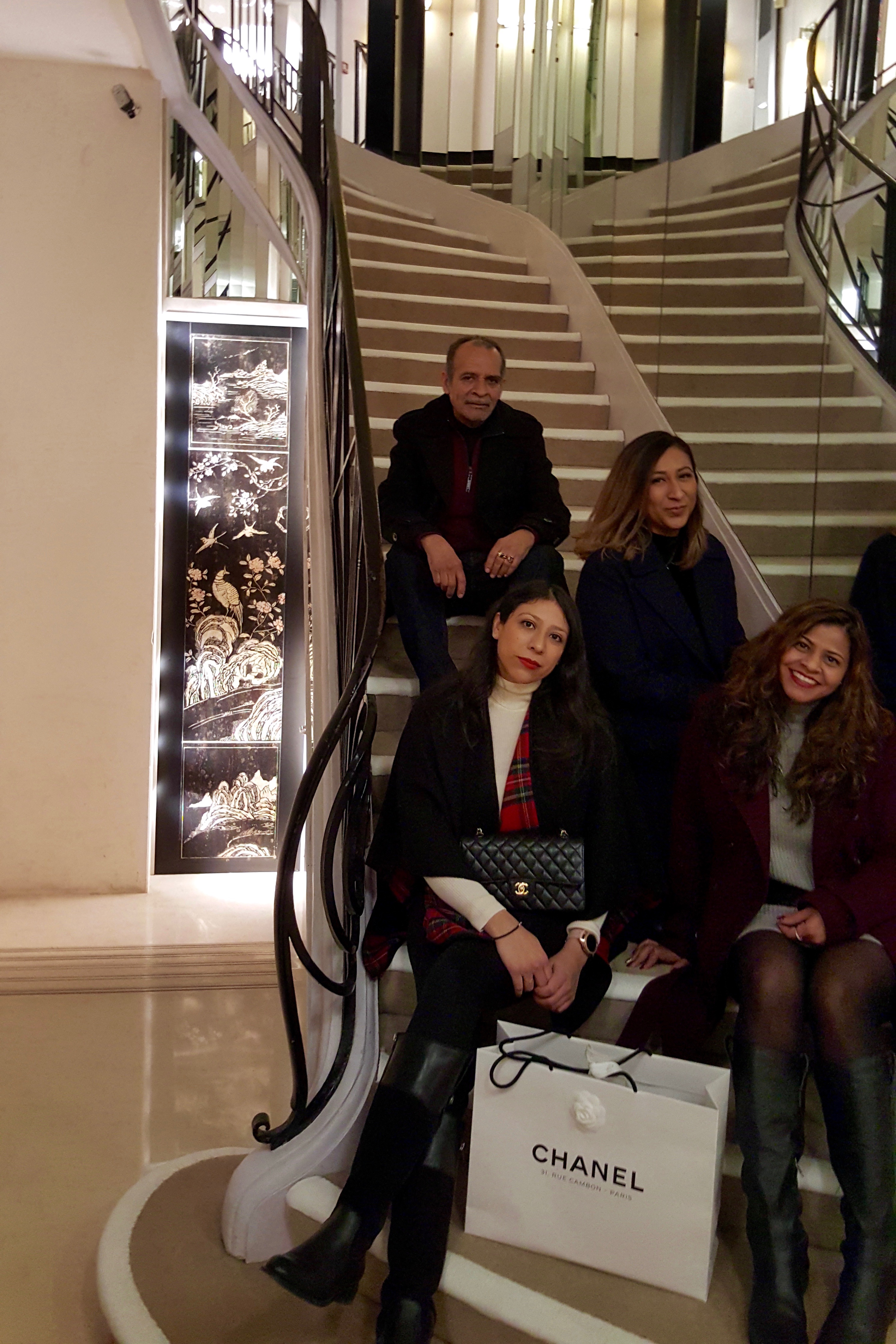 At Coco Chanel's apartment with my dad, my cousin, and my friend
En el apartamento de Coco Chanel con mi papá, my prima, y mi amiga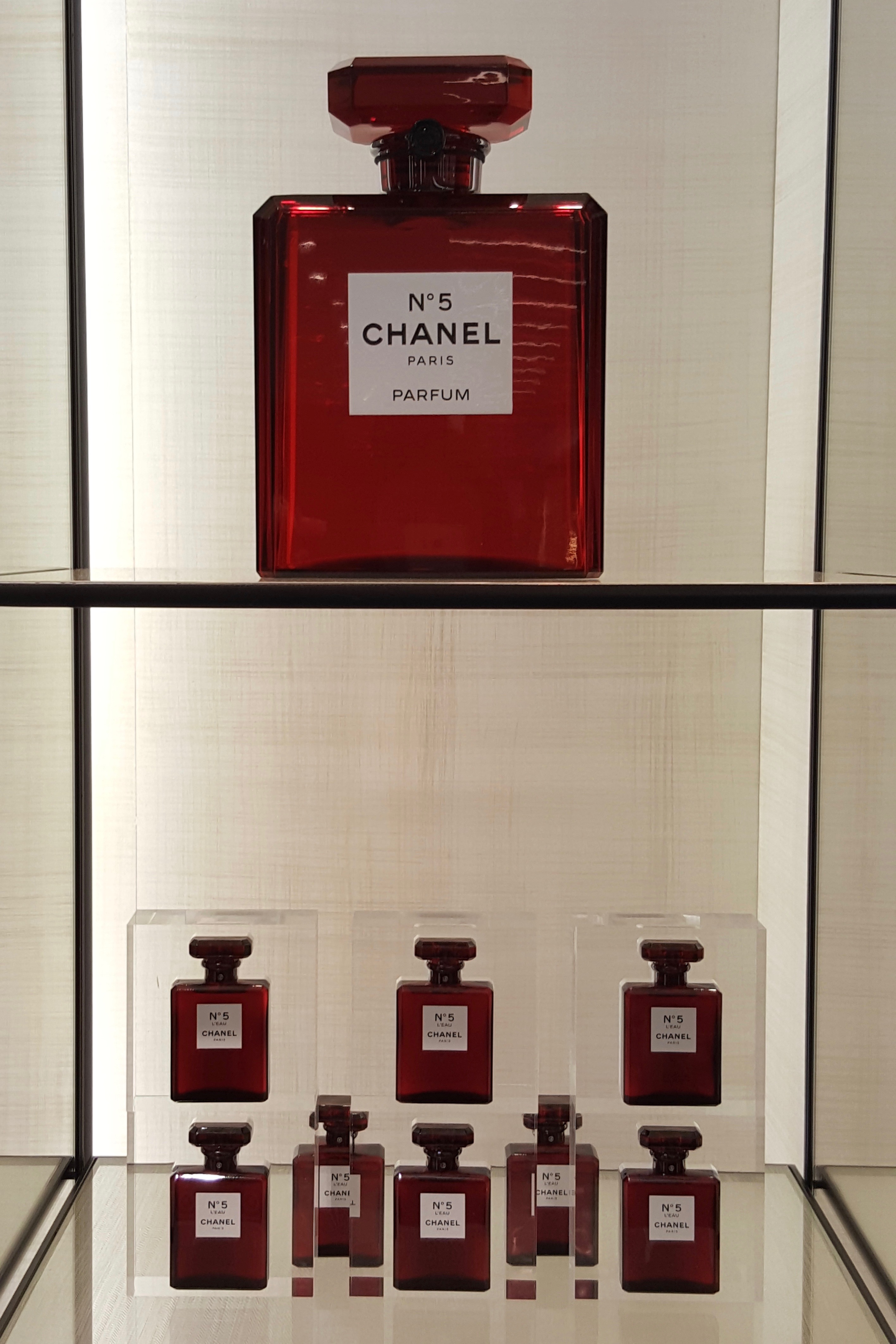 Chanel N°5 Limited Edition. Red was Coco Chanel's favorite color.
Chanel N°5 Edición Limitada. El rojo era el color favorito de Coco Chanel.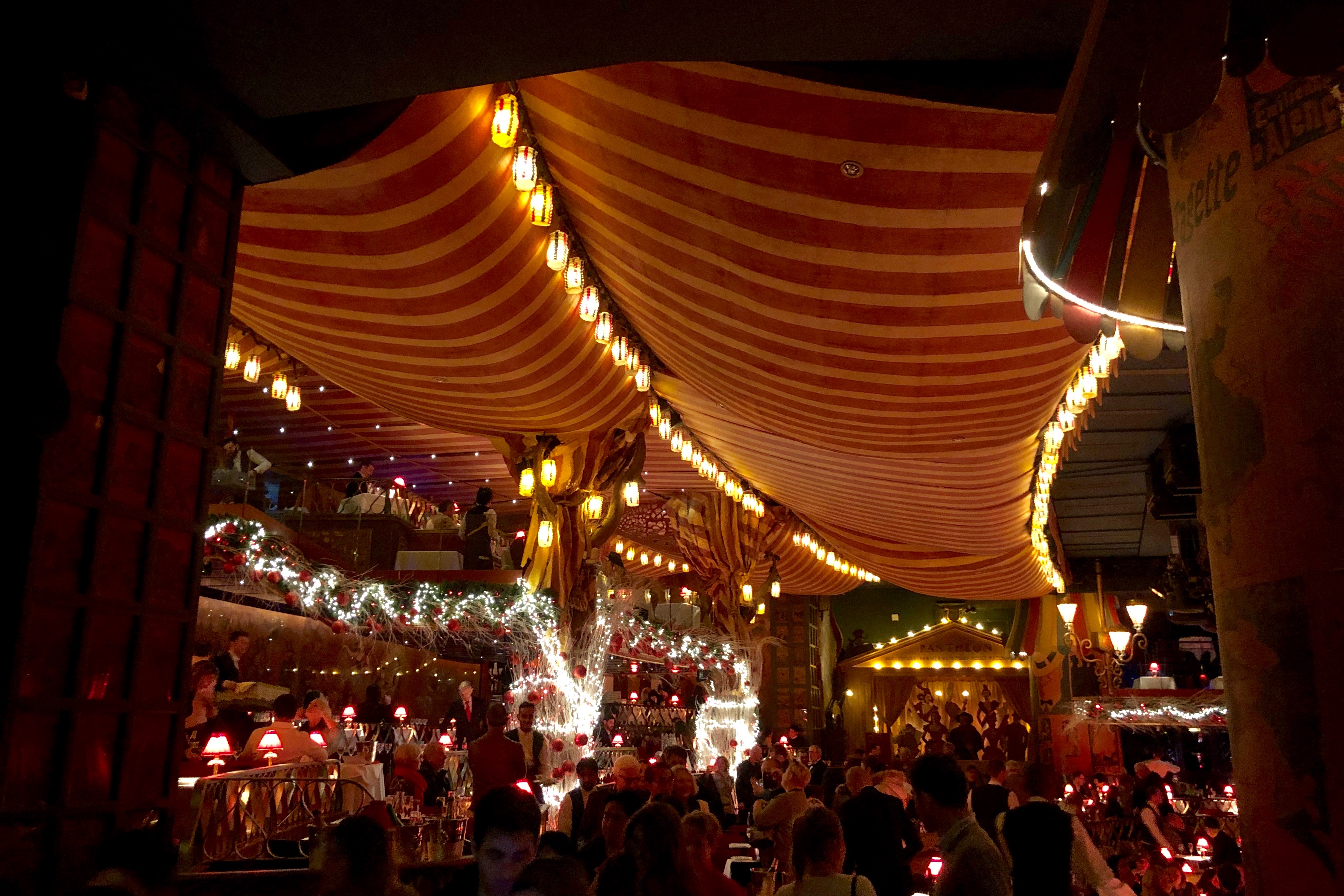 Moulin Rouge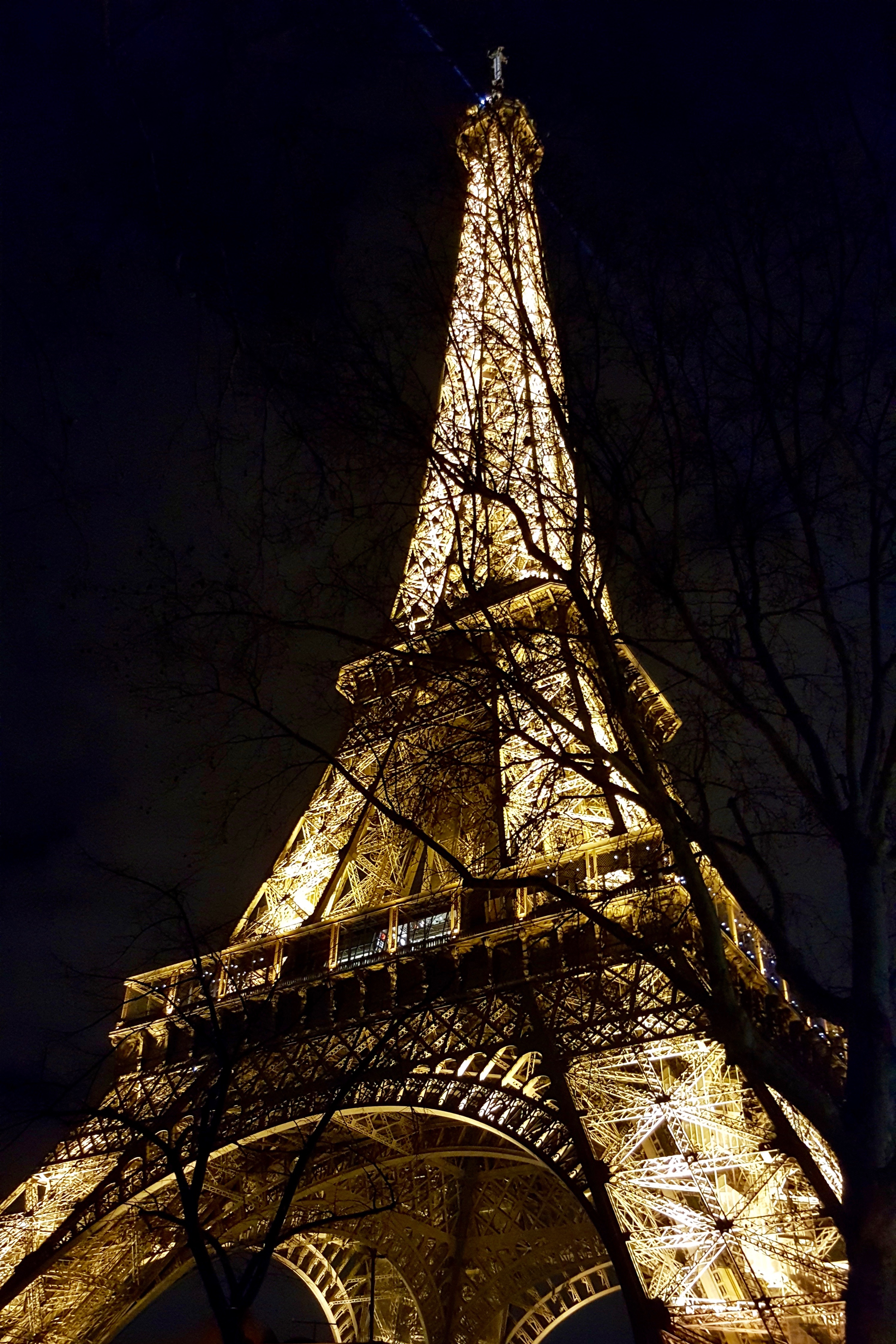 Eiffel Tower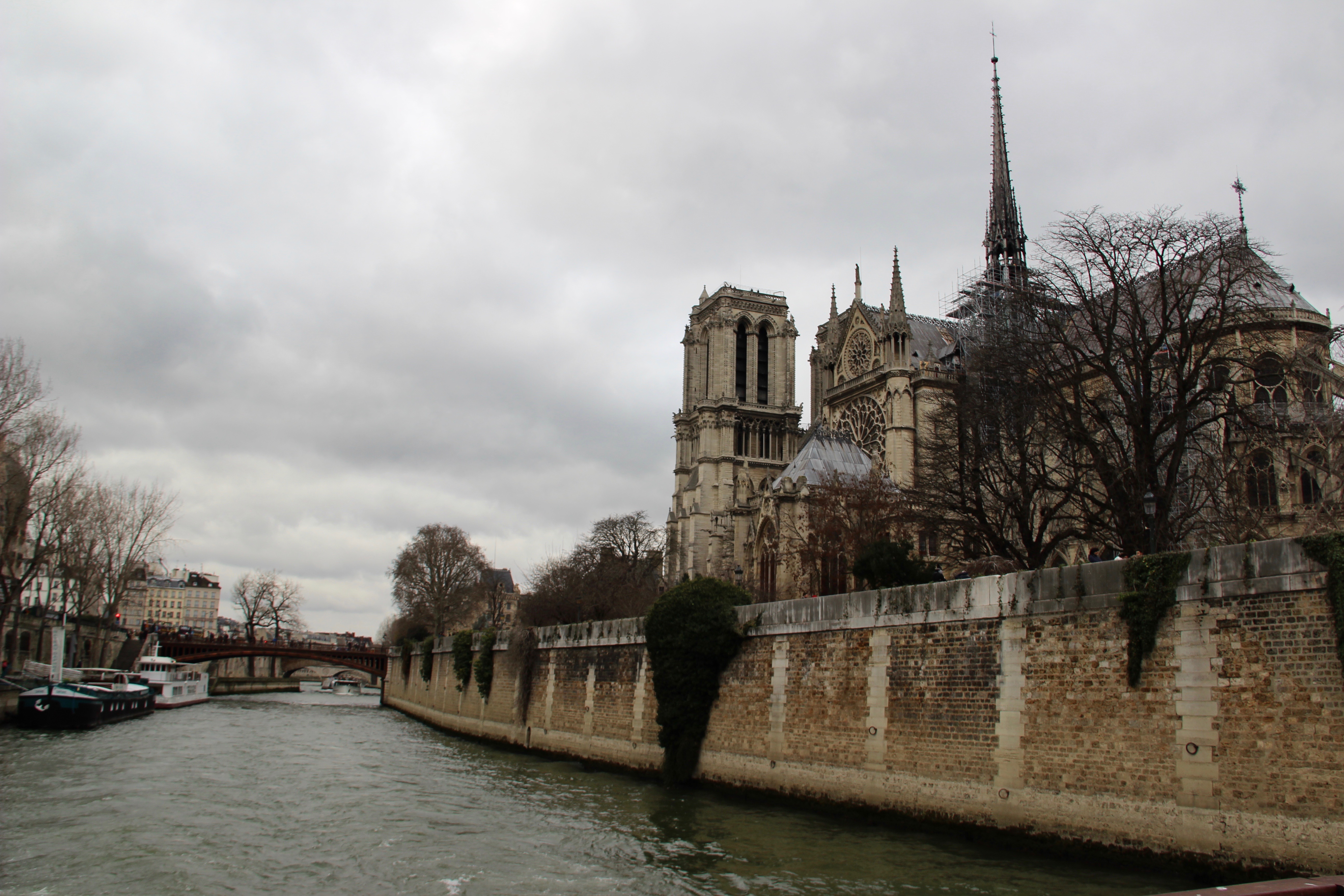 View of beautiful Notre Dame Cathedral from the Seine River
Vista de la hermosa catedral de Notre Dame desde el río Sena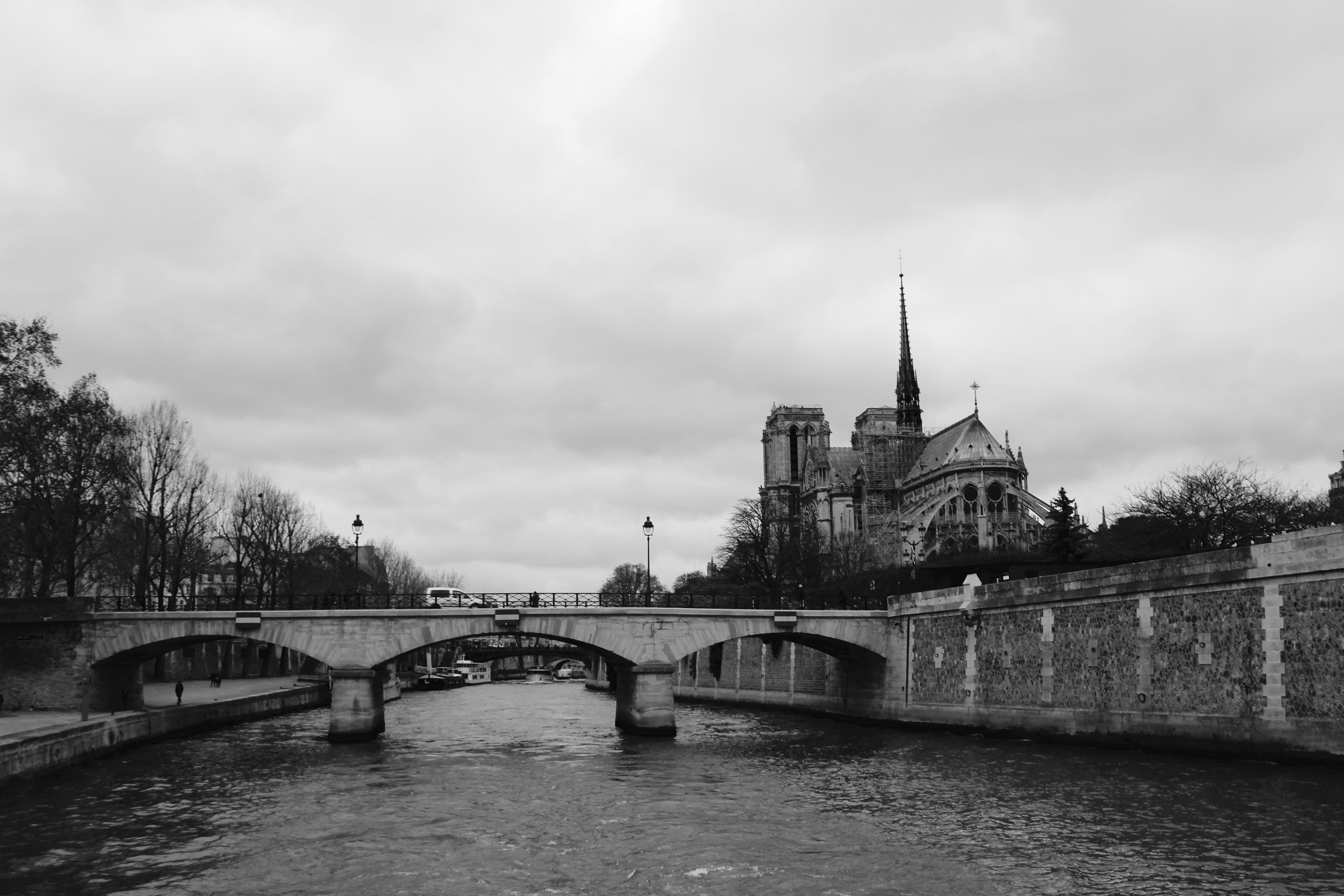 Thank you so much for stopping by and taking the time to read my late post.
Muchas gracias por pasar y tomarte el tiempo para leer mi artículo que fue algo tarde.

Truly,
Marisol Ceja