Faux Leopard Fur Coat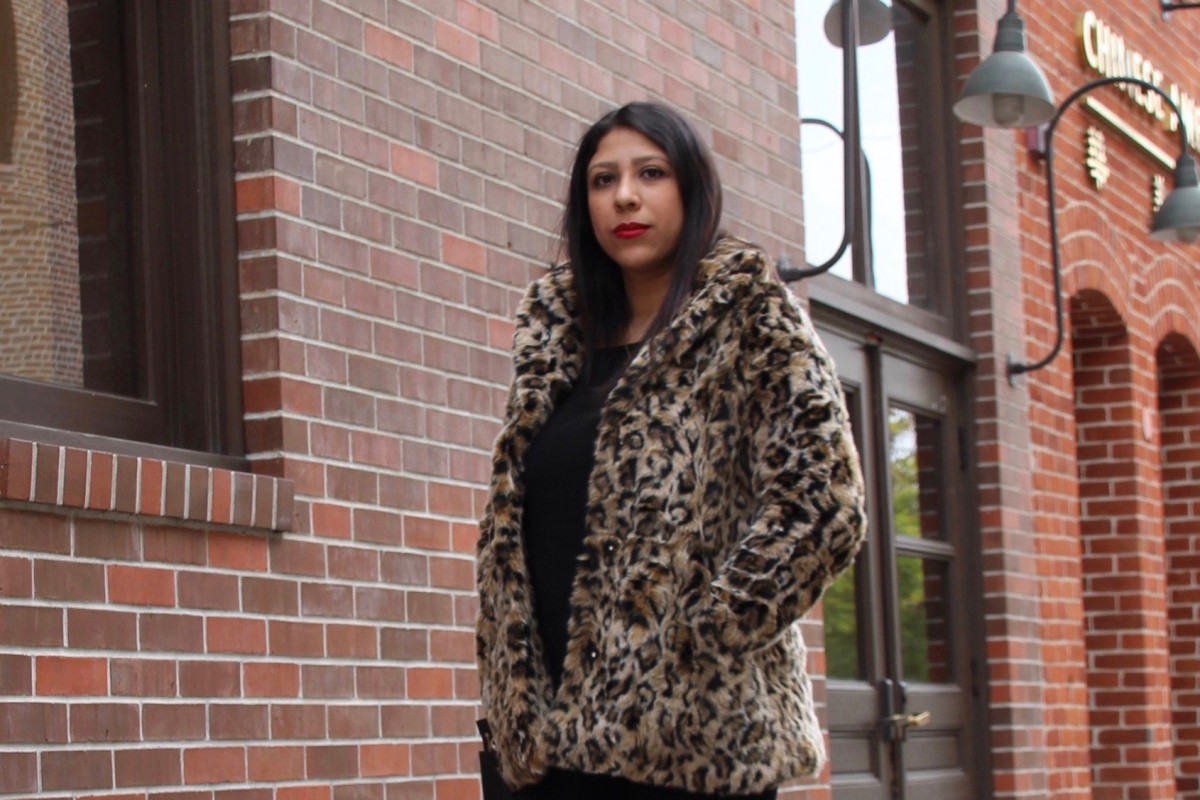 It's been quite a long time since my last post. It feels good to be back! This year had been quite hectic. Since my mind was elsewhere, it was hard to get back here sooner. I am not a professional blogger, but keeping up a blog requires a lot of time. It may not look it, but a lot of time goes into it. From searching locations, driving there, taking photos, editing photos, and putting everything together. I am a perfectionist so I always want to create and deliver my best. I was having trouble making time for my blog. I think since it had been a long time since I created new content, I kind of forgot how much I liked it too! I realized I missed it and that is the reason I want to continue to post here. From fashion, to traveling, and lifestyle. If you have checked out my blog before or if this is your first time, I hope you like the new content coming.
The photos of this outfit with my faux leopard fur coat were actually taken a while back. I just never got to putting them together to share in a post. I thought right now would be the perfect opportunity due to chiller weather here in Los Angeles and many other places. One of the easiest ways to style leopard print is by wearing black. I decided to style my faux leopard fur coat from H&M with black jeans, a black sweater, my black Tory Burch handbag, and Frye engineer boots for an edgy casual look. I think leopard print makes an outfit more fun and a faux leopard fur coat is a great statement piece to have for colder days.
---
Ha pasado bastante tiempo desde mi último artículo. ¡Se siente bien estar de vuelta! Este año había sido bastante ocupado. Mi mente estaba en otra parte, así que era difícil volver aquí mas antes. No soy una blogger profesional, pero mantener un blog requiere mucho tiempo. Puede que no lo parezca, pero se dedica mucho tiempo. Desde buscar lugares, conducir hasta allí, tomar fotos, editar fotos, y poner todo junto. Soy una perfeccionista, así que siempre quiero crear y dar lo mejor. Estaba teniendo dificultad con tomar tiempo para mi blog. ¡Creo que como había pasado mucho tiempo desde que creé contenido nuevo, olvidé cuánto me gustaba también! Me di cuenta de que lo extrañe y esa es la razón por la que quiero seguir publicando aquí. Desde la moda, hasta los viajes, y el estilo de vida. Si has visitado mi blog anteriormente o si es tu primera vez, espero que te guste el nuevo contenido.
Las fotos de este atuendo con mi falso abrigo de peluche de leopardo fueron tomadas hace un tiempo. Simplemente nunca pude poner todo junto para compartir en un artículo. Pensé que ahora sería la oportunidad perfecta debido al clima más frío aquí en Los Ángeles y en muchos otros lugares. Una de las formas más fáciles de estilar el estampado de leopardo es usar negro. Decidí estilar mi falso abrigo de peluche de leopardo de H&M con jeans negros, un suéter negro, mi bolsa negra de Tory Burch y botas de ingeniero de Frye para un look edgy y casual. Creo que el estampado de leopardo hace que un atuendo sea más divertido y un falso abrigo de peluche de leopardo es una gran pieza para tener para los días más fríos.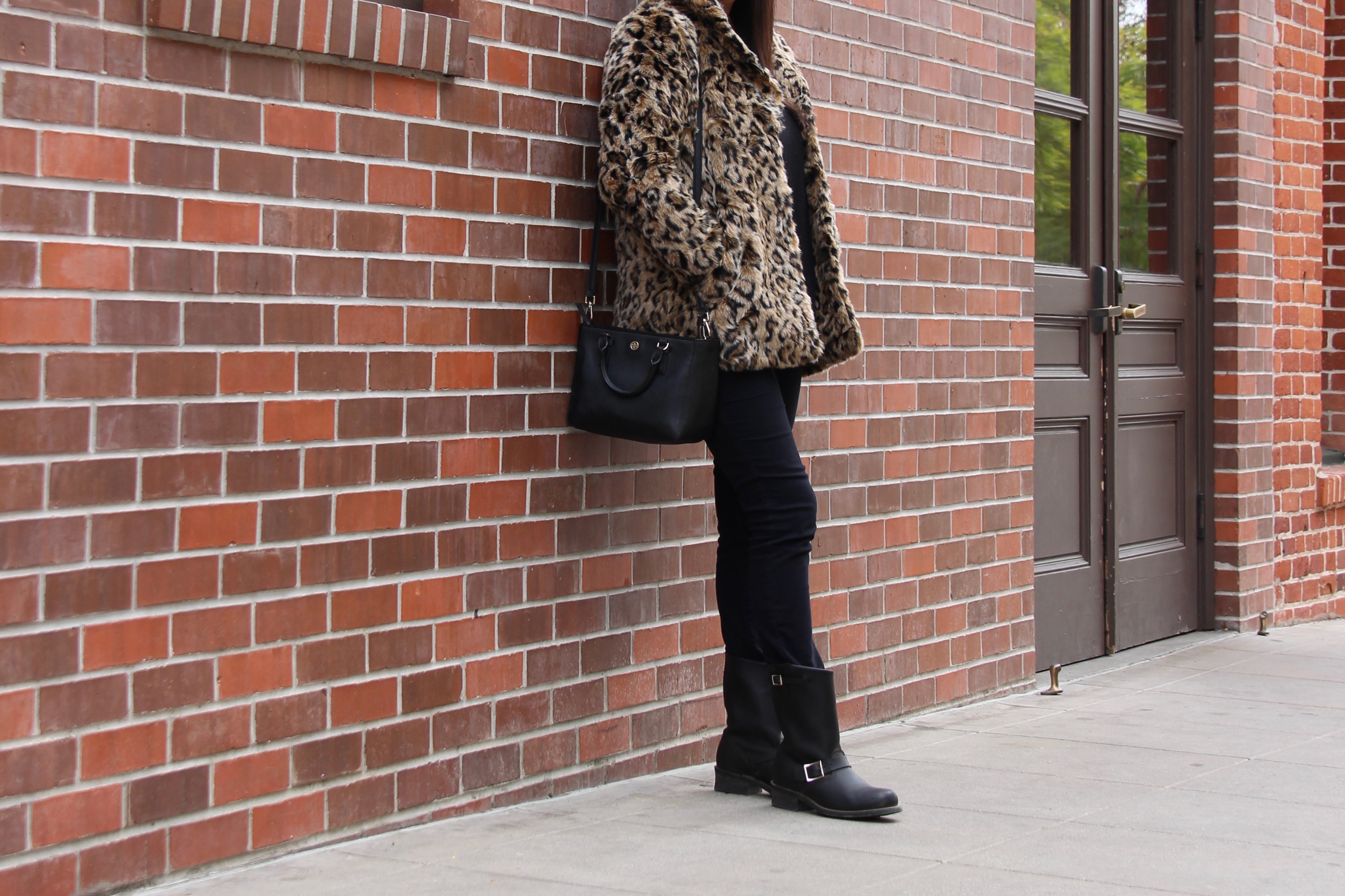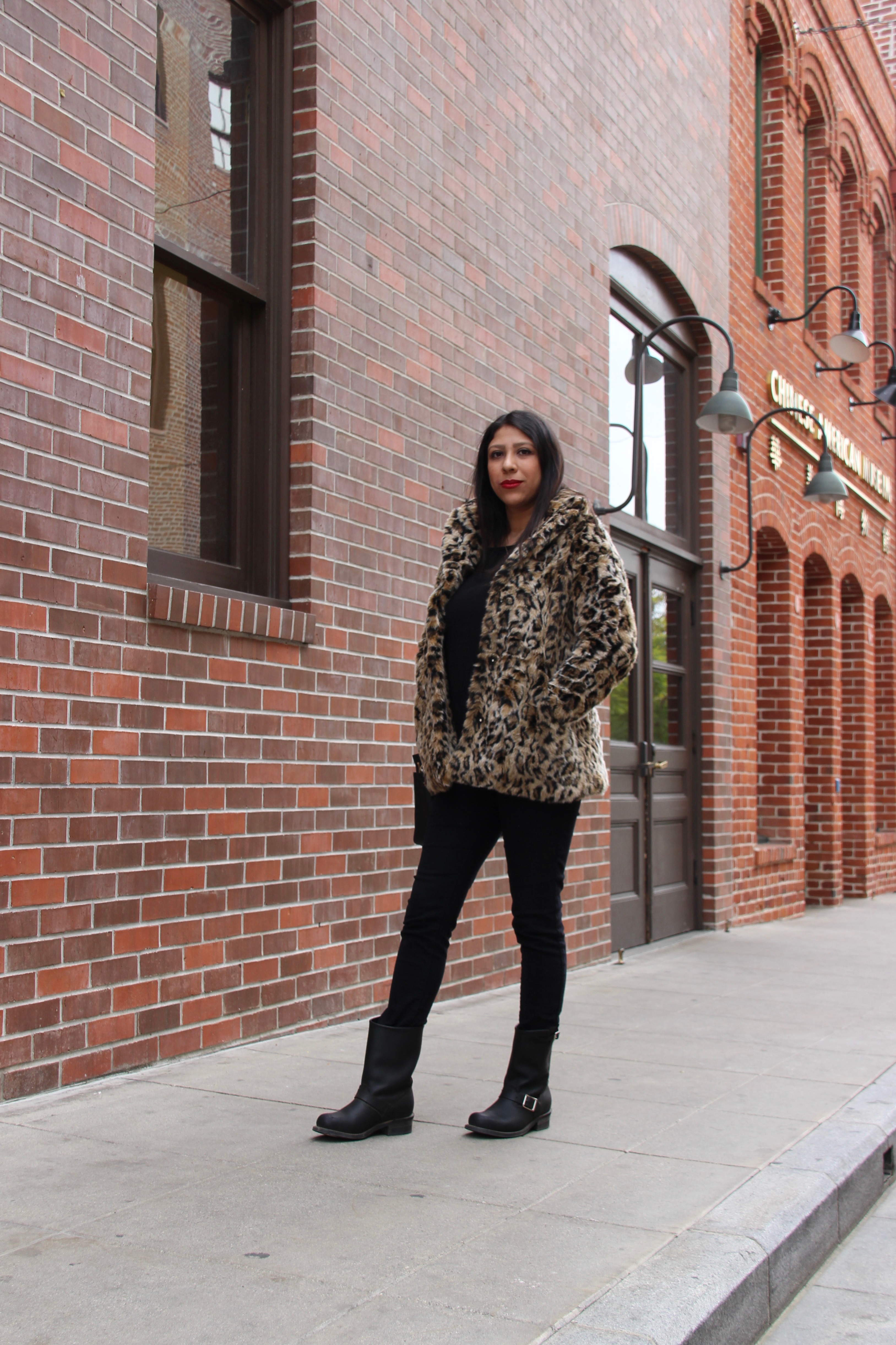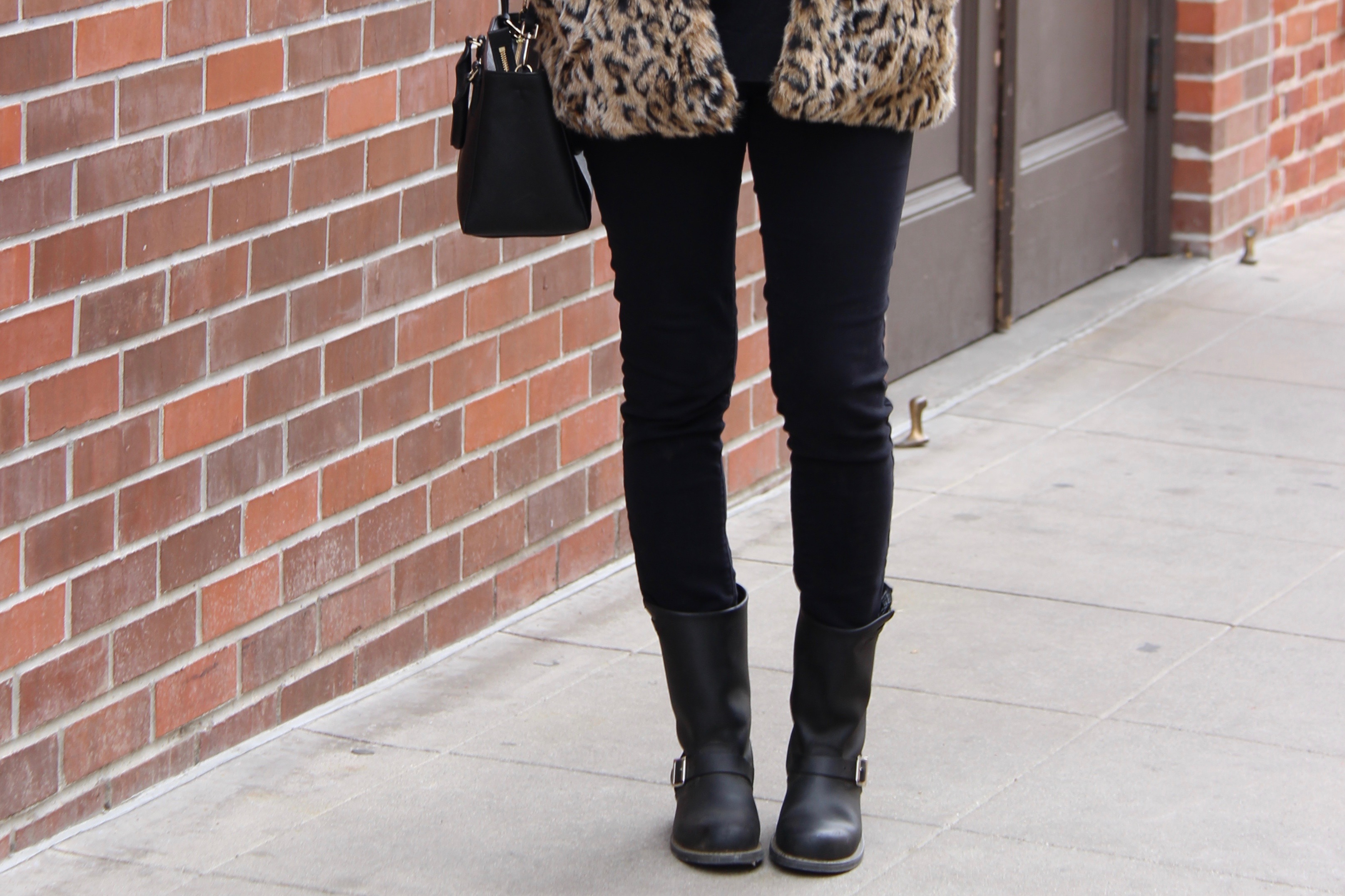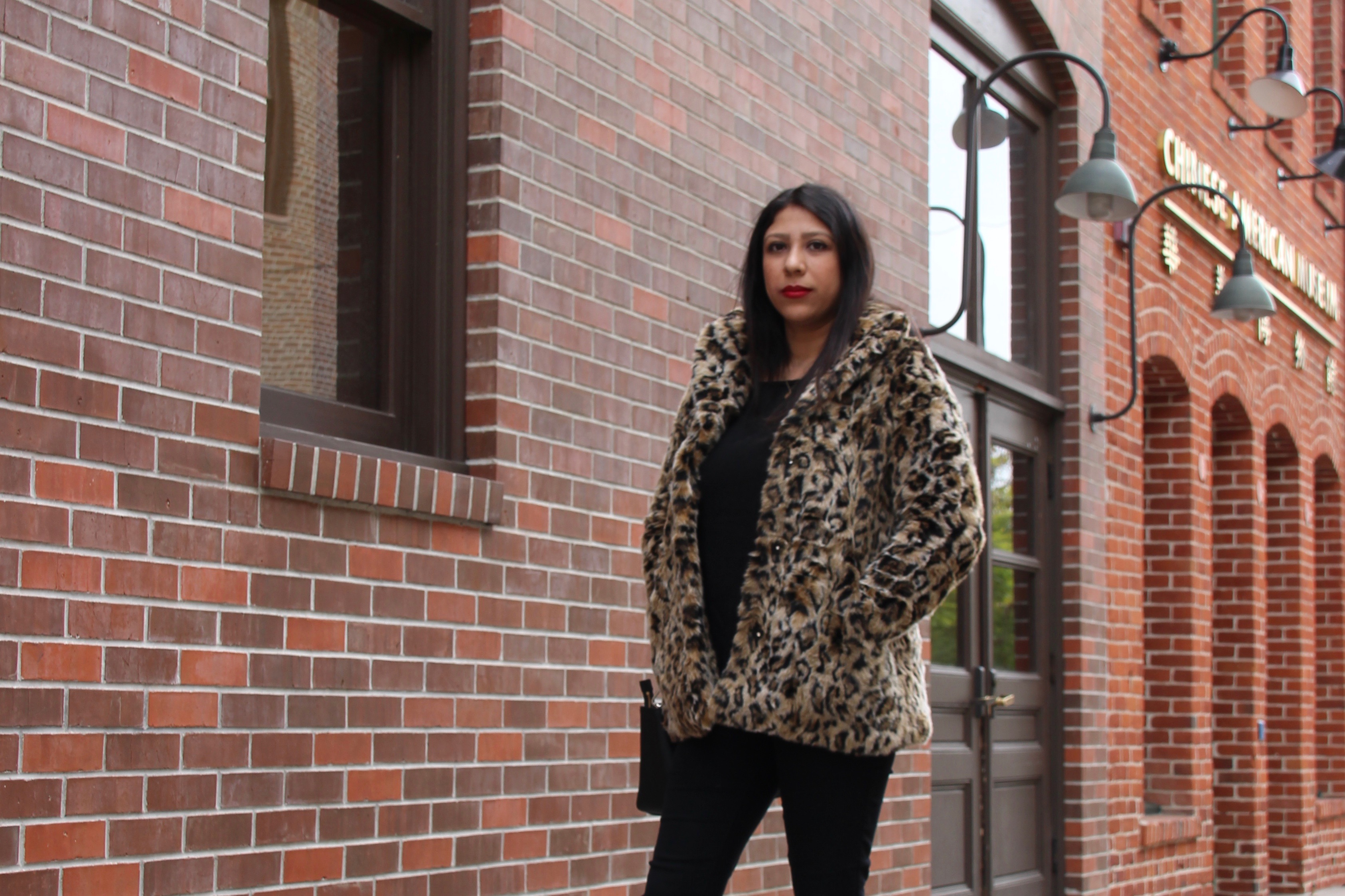 Do you own a faux leopard fur coat? If you do, how do like to style it? Let me know in a comment below.

¿Tienes un abrigo falso de peluche de leopardo? ¿Si tienes uno, cómo te gusta estilarlo? Déjame saber en un comentario abajo.

Truly,
Marisol Ceja
Photo Credit: Jacinto Ruiz