A Stay At The Hollywood Roosevelt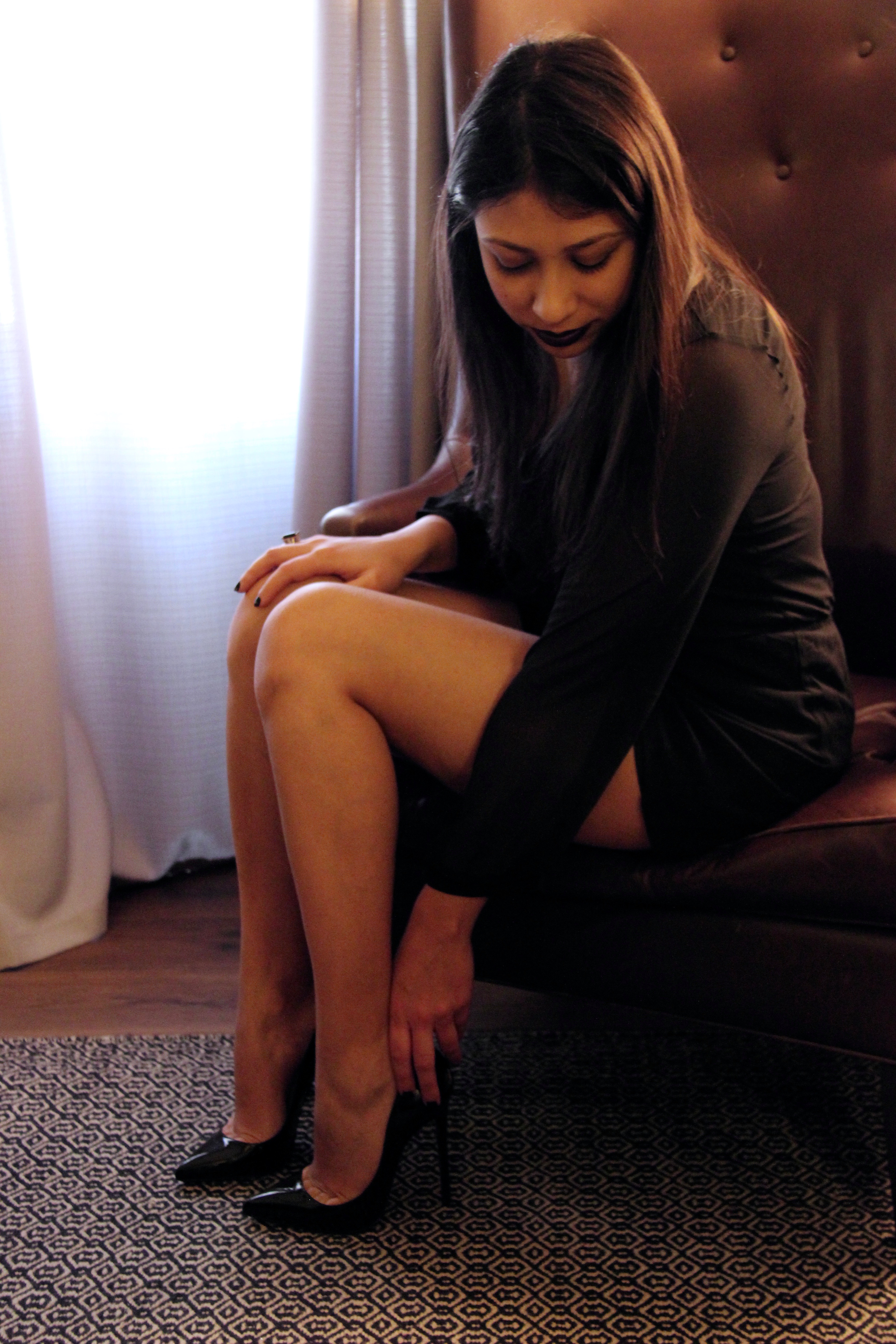 I had a wonderful stay at The Hollywood Roosevelt this past weekend. I decided to stay there as I had tickets to see The Nutcracker at The Dolby Theater. I thought it was the perfect place to get ready at and relax for a night at the ballet. The Hollywood Roosevelt and The Dolby Theater are walking distance from each other, both located on Hollywood Boulevard. There are a lot of attractions on this street including Hollywood Walk of Fame, TCL Chinese Theater and El Capitan Theater. This weekend, the road was closed due to the Star Wars world premiere that is happening today, Monday. I've never had the experience of seeing the stars on Hollywood Boulevard for their movie premiere, but that's just another thing to add to my bucket list.
This was my second time seeing The Nutcracker performed by the Los Angeles Ballet. The dancers are amazing and going to see The Nutcracker was the perfect way to get myself into the holiday spirit this December. After learning about Tchaikovsky in college, The Nutcracker and Swan Lake have been on my top ballets to see. Unfortunately the Los Angeles Ballet does not have an orchestra, but that is something they are working on.
I chose to wear a black romper with long sheer sleeves, my Pigalles by Christian Louboutin, and Chanel double flap bag for the evening. As for my make-up, a combination of Chanel and MAC. I recently added a new lipstick by MAC to my make-up collection that has a fabulous shade of dark plum. I have received many compliments on it. The color is Instigator for those wondering.

I am completely in love with it. It is perfect for a vamped look, which is what I was going for.
After The Nutcracker, I went back to my room at The Hollywood Roosevelt and had in-room dining. I had a delicious Greek yogurt fruit parfait to suit my vegetarian life and a strawberry smoothie. Like I mentioned in "Make It Count," I am working on a healthier lifestyle. This time I didn't get to check out the restaurants or bars this boutique hotel offers as my stay was brief, but I am hoping in the future (thinking of staying at The Marilyn Monroe Suite next time). History and glamour within a building, the center of Hollywood, and friendly staff; the top reasons why I would choose to stay at The Hollywood Roosevelt again.
---
Tuve una estancia maravillosa en el Hollywood Roosevelt este fin de semana pasado. Decidí alojarme allí ya que tenía entradas para ver El Cascanueces en el Dolby Theater. Pensé que era el lugar perfecto para arreglarme y relajarme en una noche en el ballet. El Hollywood Roosevelt y el Dolby Theater están a poca distancia el uno del otro, ambos ubicados en Hollywood Boulevard. Hay una gran cantidad de atracciones en esta calle como Hollywood Walk of Fame, TCL Chinese Theater y El Capitan Theater. Este fin de semana, parte de la calle estaba cerrada debido al estreno mundial de Star Wars que está sucediendo hoy en día lunes. Nunca he tenido la experiencia de ver las estrellas en Hollywood Boulevard para su estreno de película, pero eso es sólo otra cosa que tengo que agregar a mi lista de cubo.
Esta fue mi segunda vez ir a ver El Cascanueces bailado por el Ballet de Los Ángeles. Los bailarines son increíbles. Ir a ver El Cascanueces fue la manera perfecta para ponerme en el espíritu navideño este diciembre. Después de aprender sobre Tchaikovsky en la universidad, El Cascanueces y Lago de los Cisnes han estado en mi lista de ballets para ver. Desafortunadamente, el Ballet de Los Ángeles no tiene una orquesta, pero eso es algo en que ellos están trabajando.
Decidí ponerme un romper negro con mangas largas transparentes, mis Pigalles de Christian Louboutin y bolso de Chanel para la noche. En cuanto a mi maquillaje, una combinación de Chanel y MAC. Recientemente he añadido un lápiz labial de MAC a mi colección de maquillaje que tiene un tono fabuloso de ciruela oscuro. El color es Instigador por sí te interesa.

Estoy completamente enamorada de este color. Es perfecto para un estilo oscuro.
Después de El Cascanueces, volví a mi habitación en el Hollywood Roosevelt y ordene comida. Tuve un delicioso parfait de yogur griego con frutas para satisfacer mi vida vegetariana y un smoothie de fresa. Como mencioné en "Make It Count," estoy trabajando en un estilo de vida más saludable. Esta vez no llegé a visitar los restaurantes o bares que este hotel ofrece como mi estancia fue breve, pero espero que pueda en el futuro (me gustaría alojarme en La Marilyn Monroe Suite la próxima vez). Historia y glamour en un edificio, el centro de Hollywood, y un personal amable; las razones principales por las que volvería a alojarme en el Hollywood Roosevelt de nuevo.
Truly,
Marisol Ceja