Runyon Canyon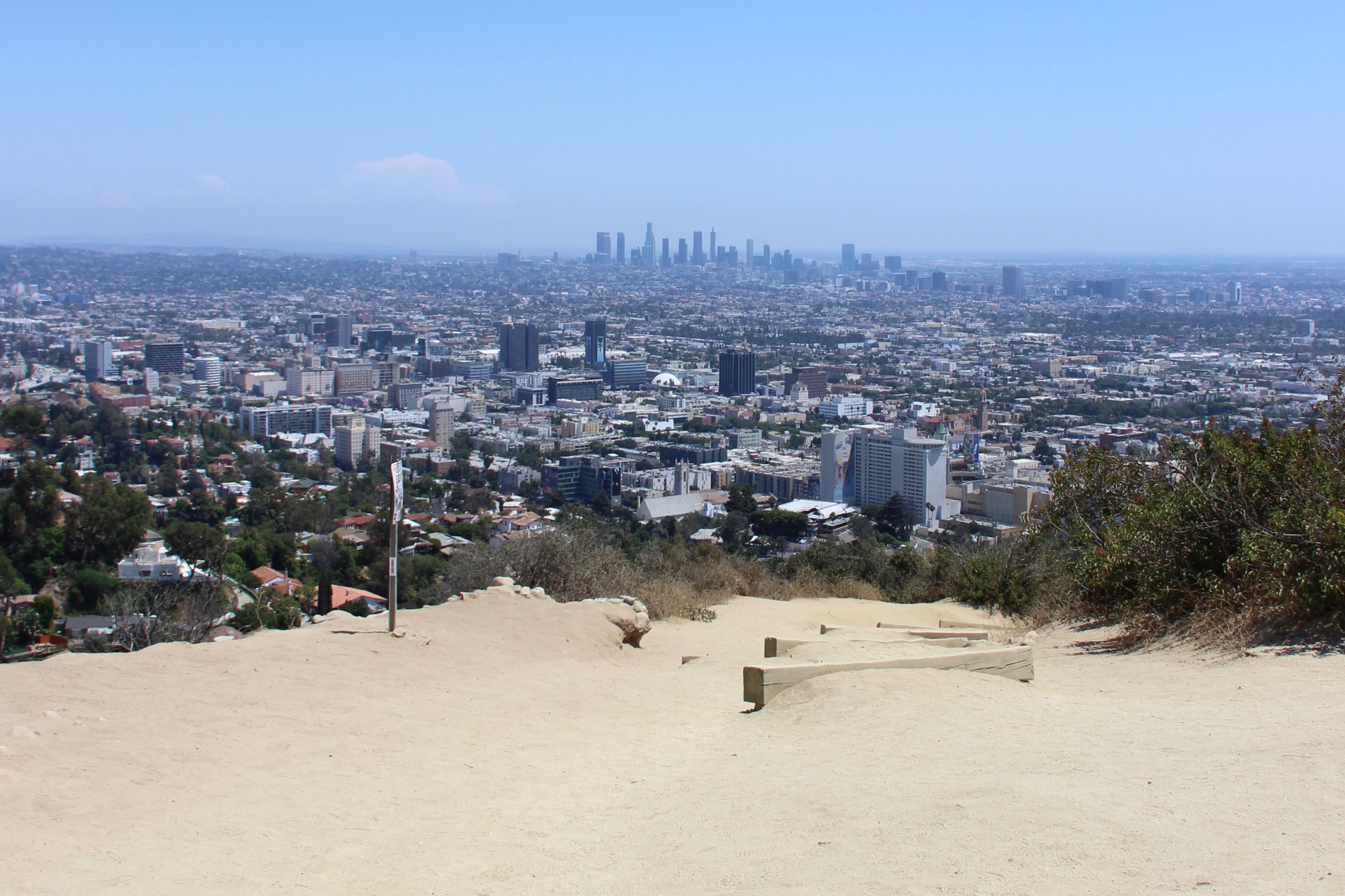 One of the things I love about Los Angeles is that there are plenty of cool hiking spots you can go to. One of these hiking spots is Runyon Canyon with its North entrance located off Mulholland Drive. You can find a small parking lot on this entrance. Runyon Canyon has the East Trail (medium) and West Trail (difficult). I've only taken the East Trail and would eventually like to try out the West Trail once I am in condition for its difficulty. The East Trail has beautiful panoramic views that include the Los Angeles skyline, Hollywood Sign, and Griffith Observatory from afar.
Today was a beautiful day in Los Angeles for hiking. Recently I started working out again at an attempt to get fit. The gym is always more convenient, but changing the scenery can be more enjoyable. It is always recommended to go hiking in the morning to avoid the heat, but I started my hike past 11AM and the weather was still bearable even though there isn't much shade in Runyon Canyon. I highly recommend this park. I promise you won't regret it.

---
Una de las cosas que me encanta de Los Ángeles es que hay muchos lugares donde puedes ir a dar una caminata. Uno de estos lugares es Runyon Canyon con su entrada norte situada al lado de Mulholland Drive. Puedes encontrar un pequeño estacionamiento en esta entrada. Runyon Canyon tiene el camino East Trail (medio) y el camino West Trail (difícil). Sólo he tomado el East Trail y después me gustaría tomar el West Trail una vez que este en condiciones para su dificultad. El East Trail tiene hermosas vistas panorámicas que incluyen el horizonte de Los Ángeles, Hollywood Sign, y Griffith Observatory desde lejos.
Hoy fue un hermoso día en Los Ángeles para dar una caminata. Empecé a ser ejercisio de nuevo recientemente en un intento de ponerme en forma. El gimnasio es siempre más conveniente, pero cambiar el paisaje puede ser más agradable. Siempre es recomendable ir de excursión por la mañana para evitar el calor, pero empecé mi caminata pasando 11AM y el clima era todavía soportable aunque no hay mucha sombra en Runyon Canyon. Recomiendo mucho este parque. Te prometo que no te arrepentirás.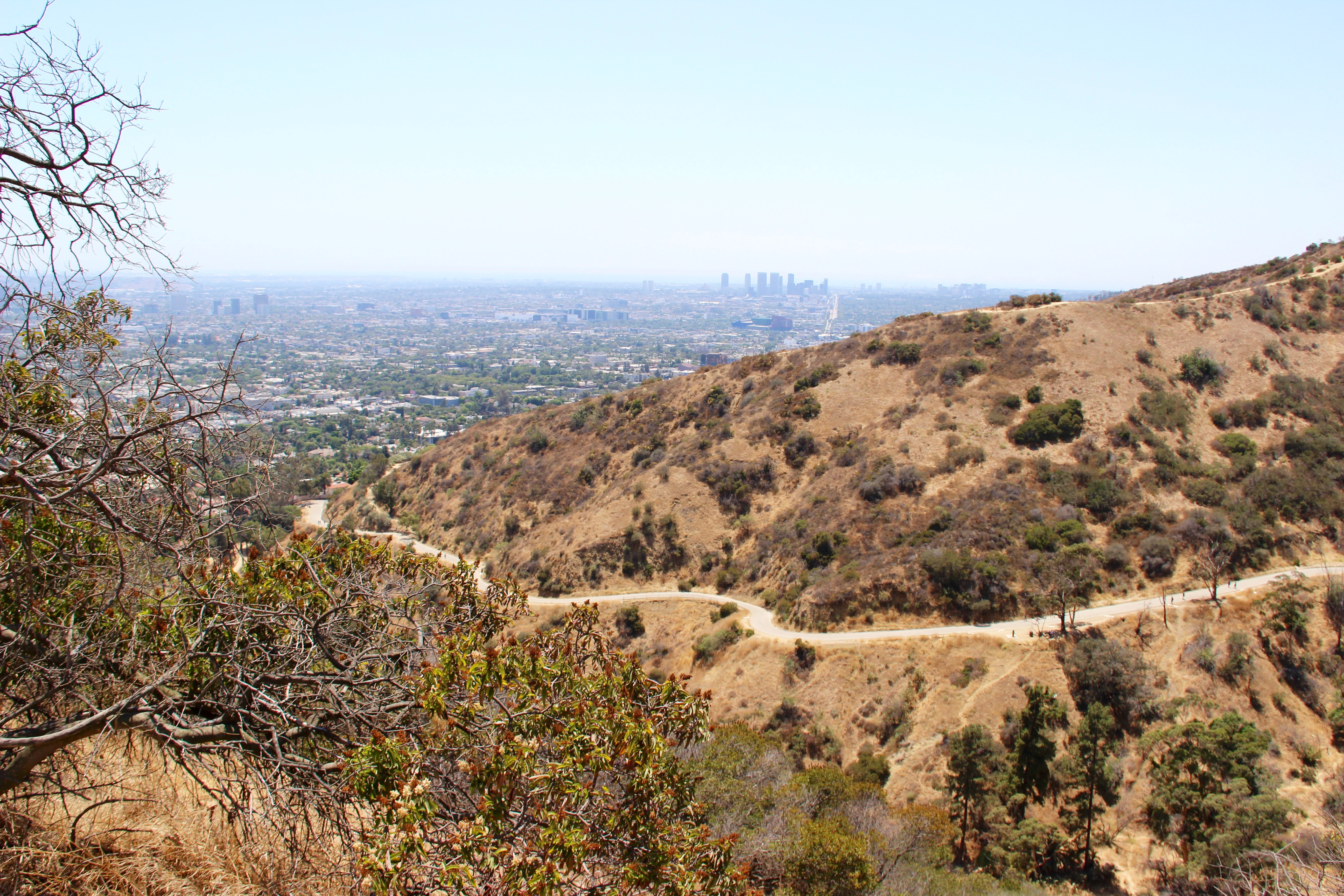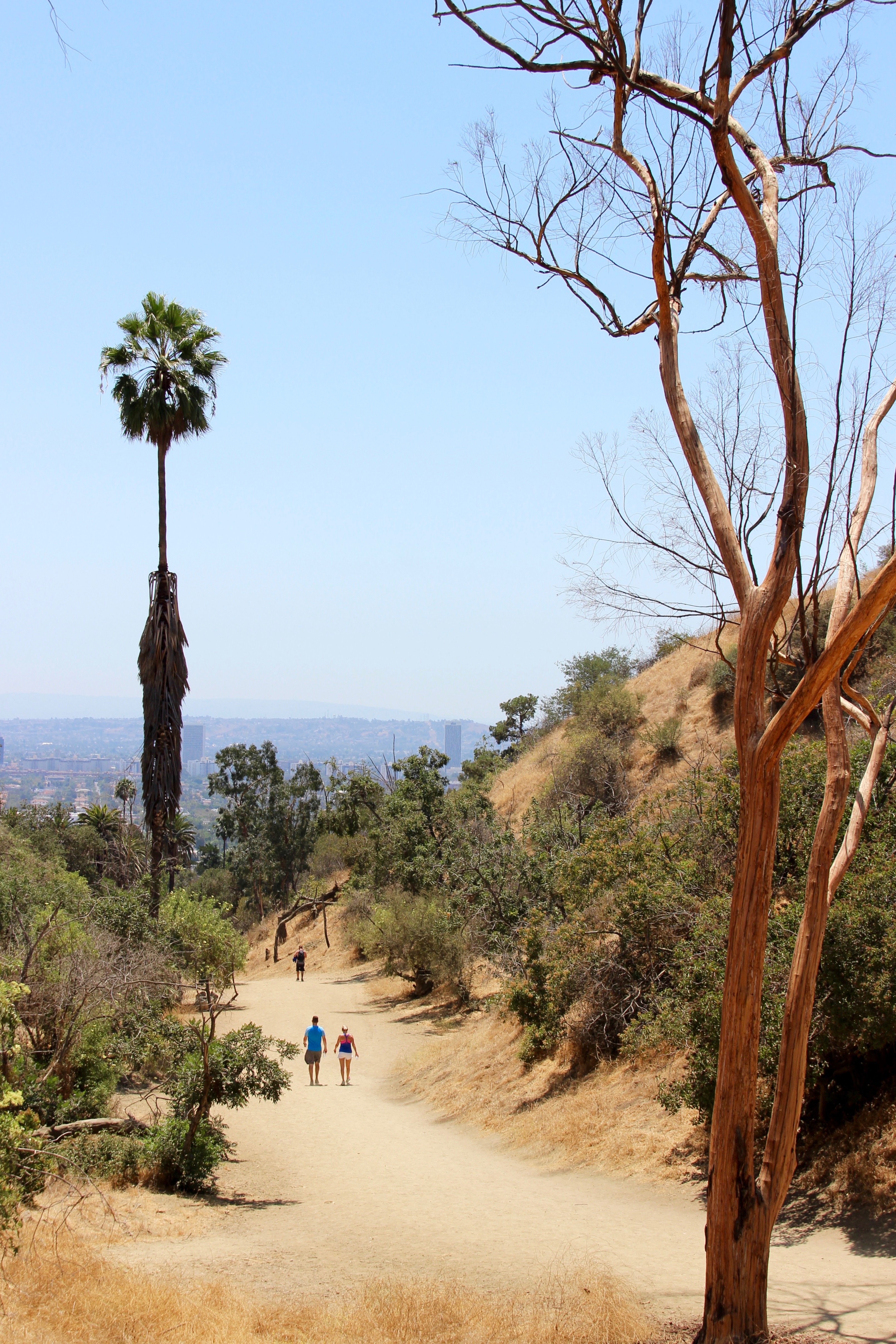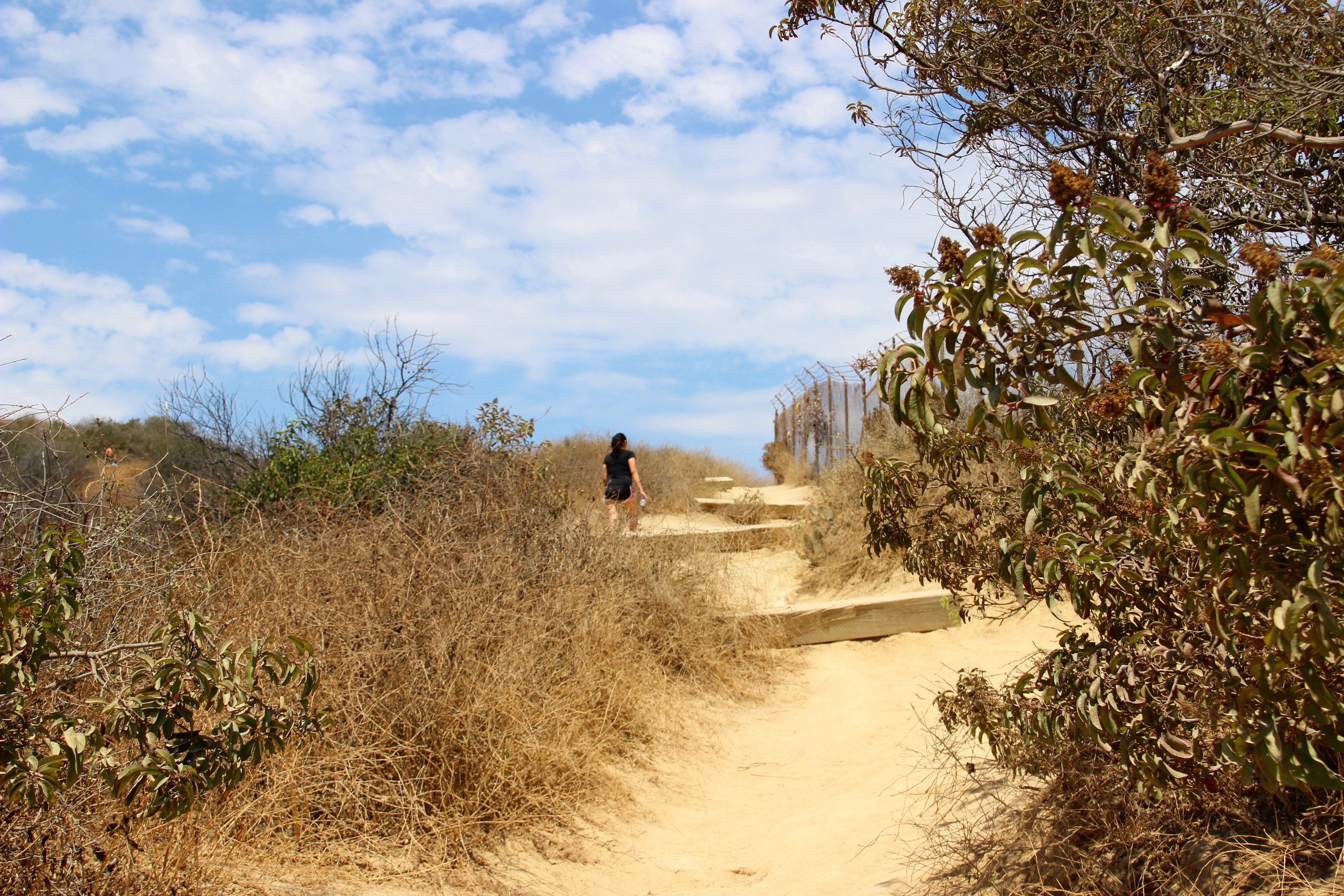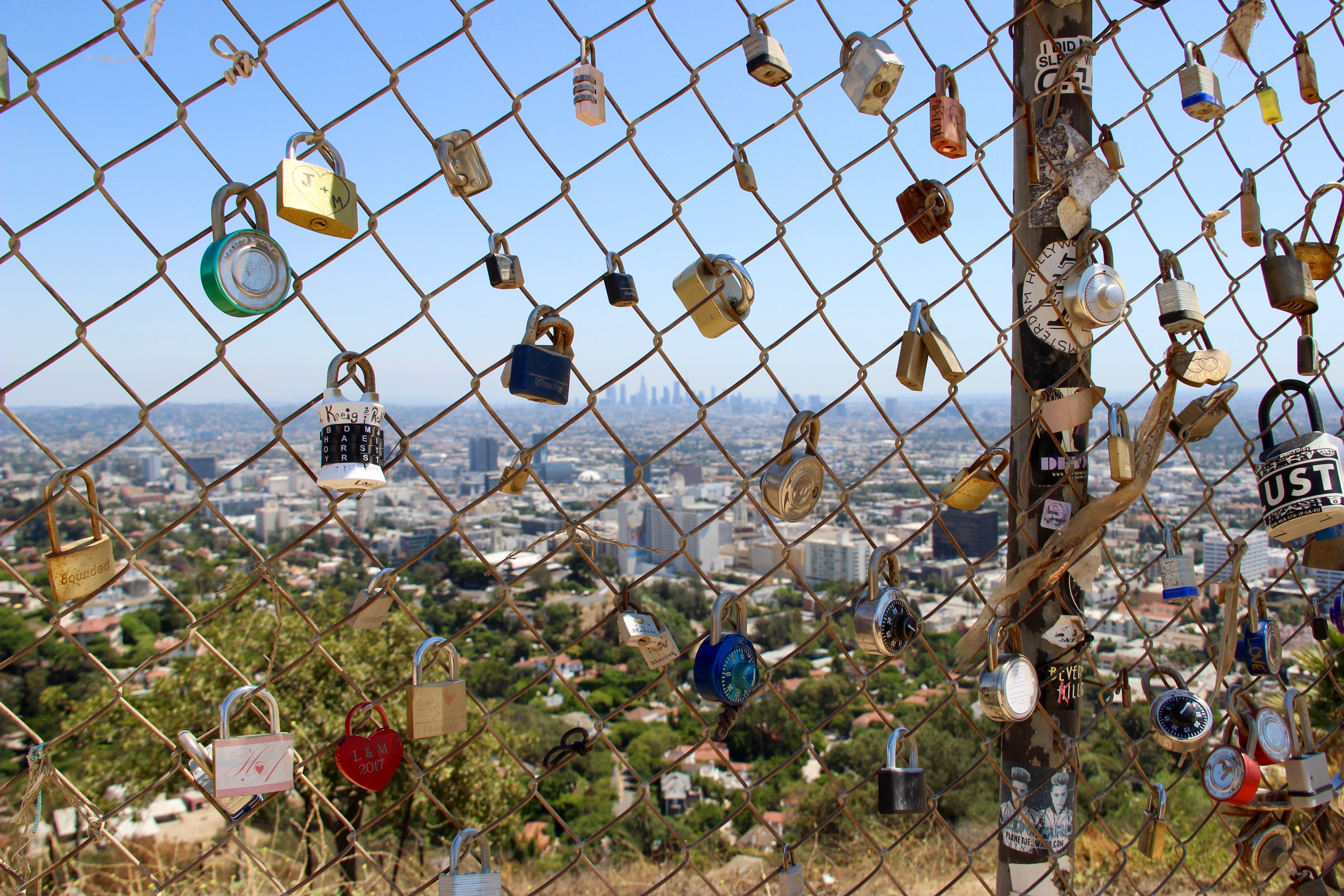 This fence reminded me of Parisian bridges with love locks. I miss Paris!
Esta cerca me recordó de los puentes parisinos con candados de amor. ¡Extraño Paris!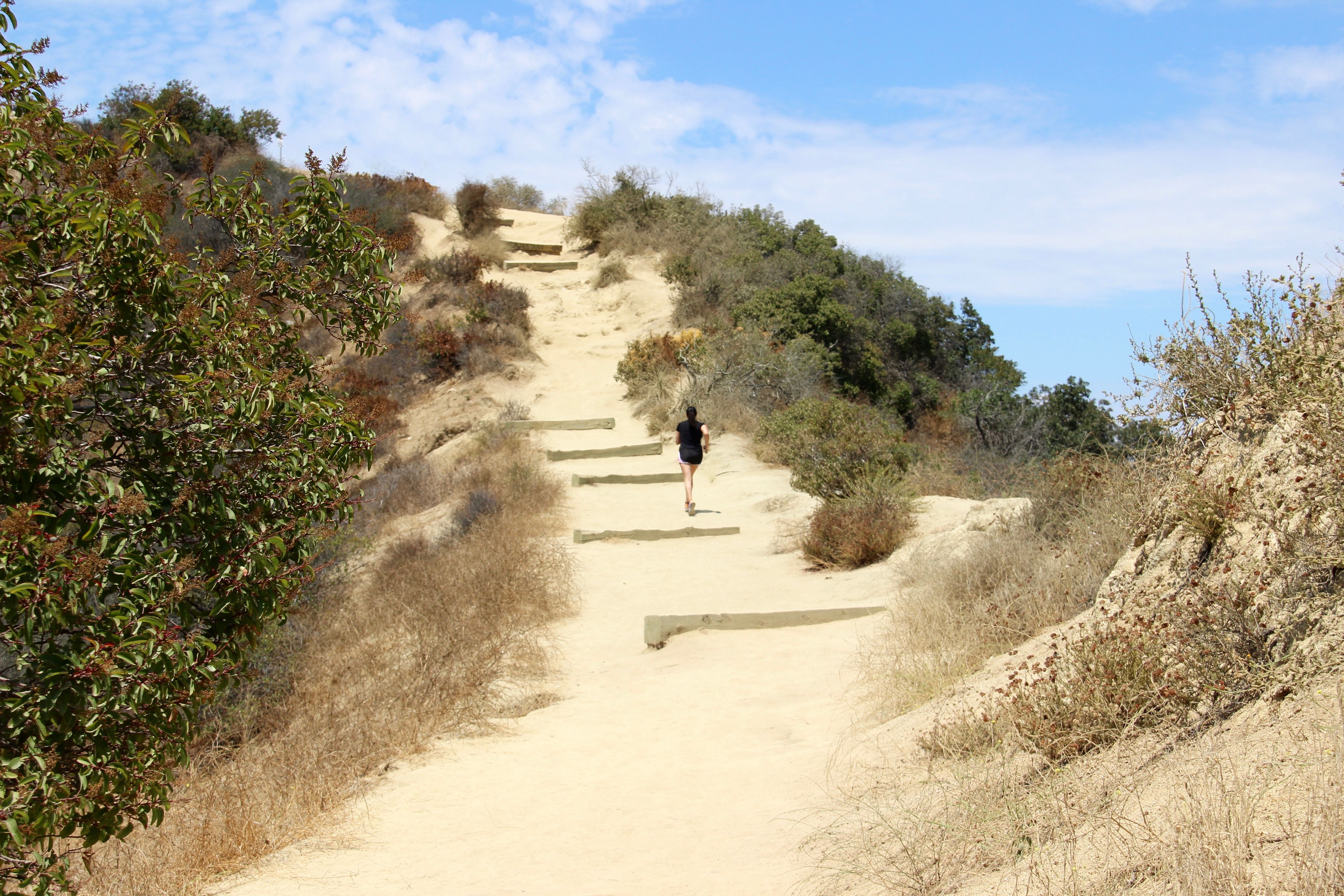 This hike was definitely a good workout. As I am typing this, I feel my calves sore.
Esta caminata fue sin duda un buen ejercicio. Mientras escribo esto, siento mis pantorrillas adoloridas.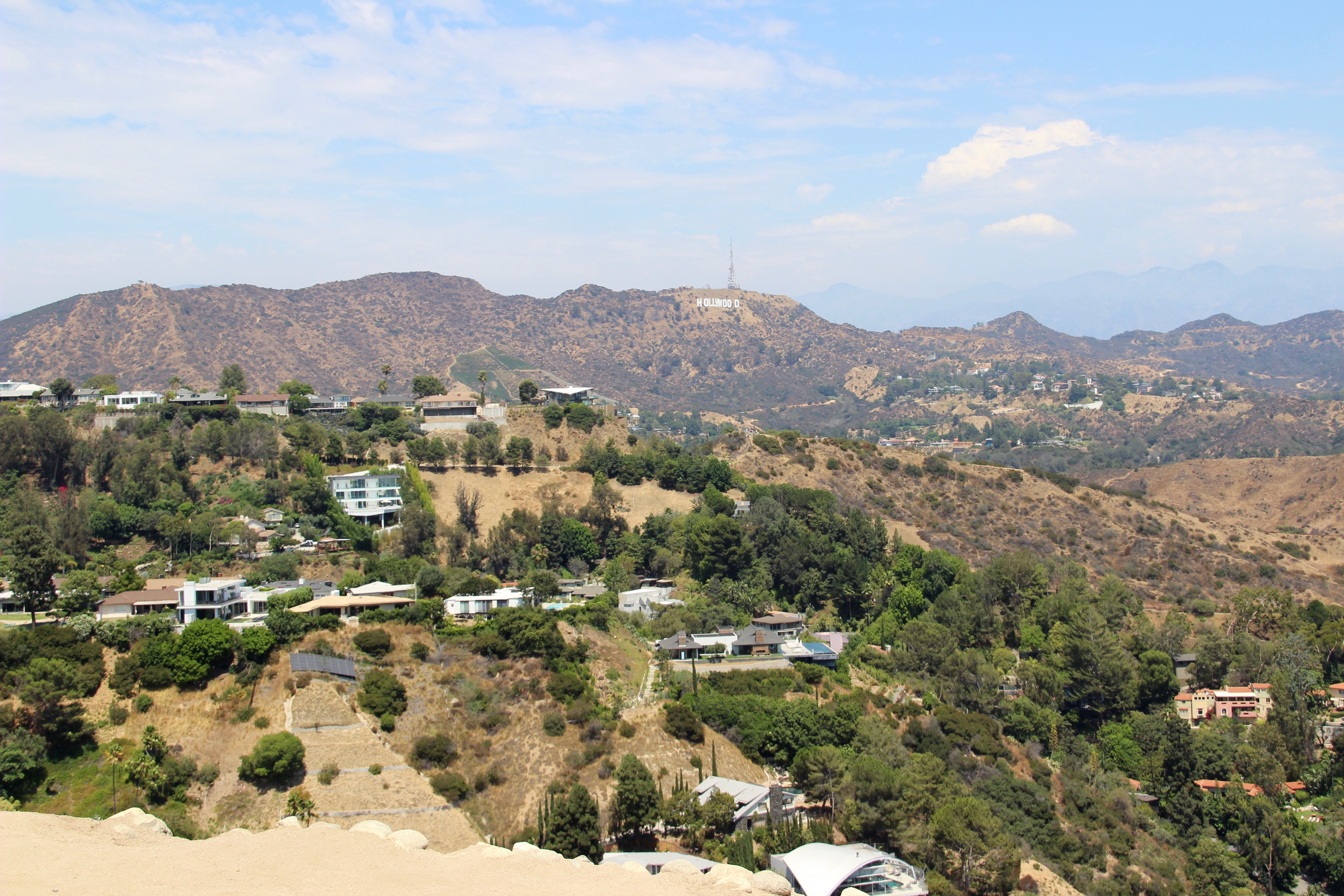 The Hollywood Sign from afar.
El Hollywood Sign desde lejos.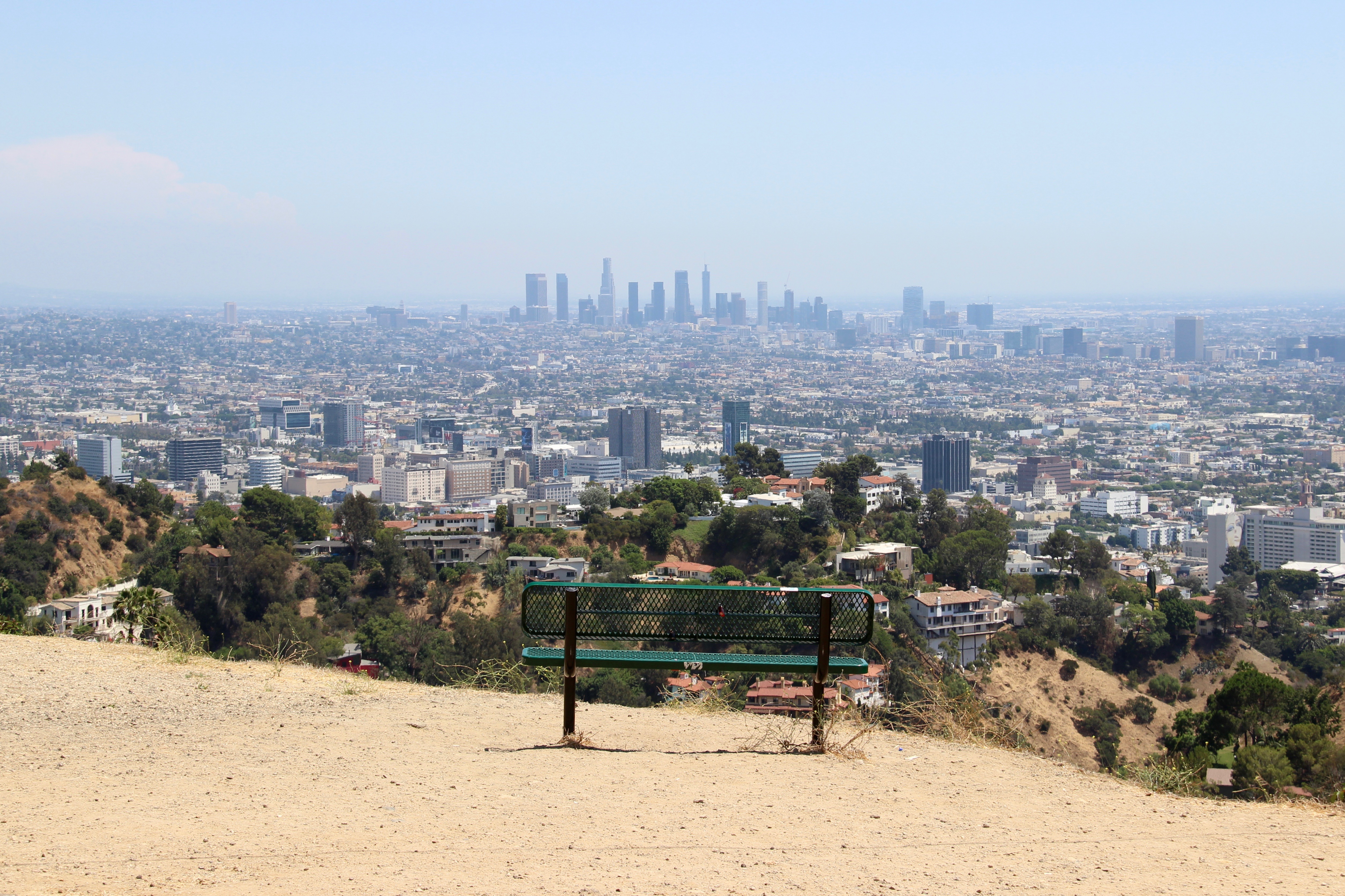 A bench with a perfect view of the Los Angeles skyline.
Un banca con una vista perfecta del horizonte de Los Ángeles.
I know I am not the only one that is trying to reach certain fitness goals. Whatever your fitness goals may be, stay motivated!
Sé que no soy la única que está intentando de alcanzar ciertos objetivos de la aptitud. Cualquiera que sean tus objetivos de la aptitud, mantente motivado/a!
Truly,
Marisol Ceja
Photo Credit: Jacinto Ruiz