Winter Holiday In Vienna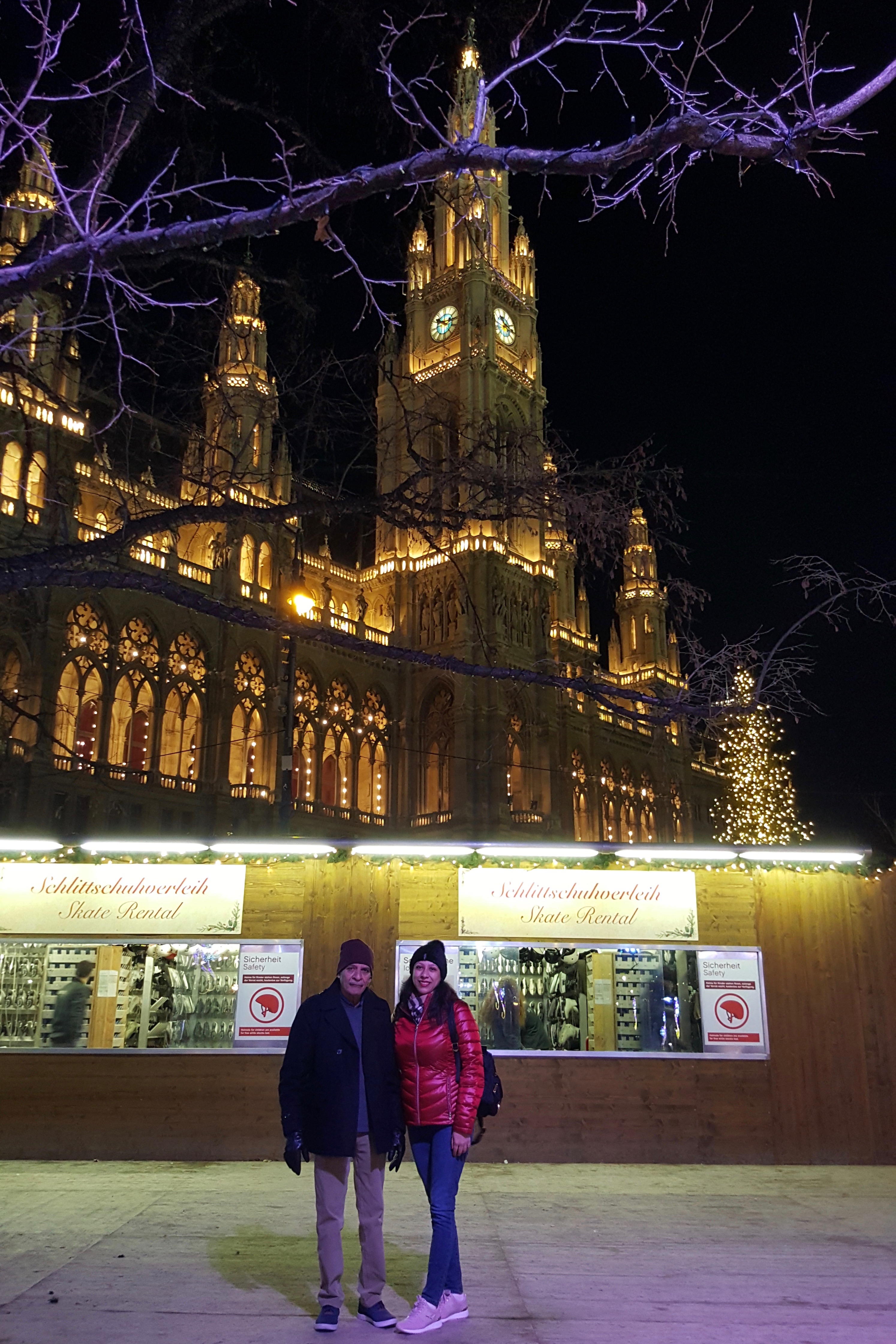 Last month after Christmas, I traveled to Europe with my dad, cousin, and friend. Our first stop was Vienna, The City of Music. I've been interested in visiting Vienna ever since I took Music Appreciation as an elective in college and learned about the classical era. Famous music composers including Wolfgang Amadeus Mozart and Ludwig van Beethoven lived and thrived in Vienna for some time during their lives. This rich music history has always made Vienna inviting along with its amazing architecture.
Vienna was a great choice for our winter trip. Although we got there after the Christmas markets were already put away, beautiful Christmas decorations were still found throughout the city. There are plenty of indoor places in Vienna to check out which helped the cold weather be manageable. During our visit, we went to Beethoven Pasqualatihaus, Mozarthaus Vienna, St. Stephen's Cathedral, the Vienna State Opera and Schönbrunn Palace. If you want to make Vienna your next destination and have never been there before, I highly recommend these places to be included in your itinerary.
---
El mes pasado después de Navidad, viajé a Europa con mi papá, prima, y amiga. Nuestra primera parada fue en Viena, La Ciudad de la Música. He estado interesada en visitar Viena desde que tomé Apreciación de Musica como electiva en el colegio universitario y aprendí sobre la era clásica. Famosos compositores musicales, entre ellos Wolfgang Amadeus Mozart y Ludwig van Beethoven, vivieron y prosperaron en Viena durante algún tiempo durante sus vidas. Esta rica historia musical siempre ha hecho que Viena sea atractiva junto con su increíble arquitectura.
Viena fue una gran elección para nuestro viaje de invierno. Aunque llegamos allí después de que los mercados de Navidad ya estaban guardados, todavía se encontraban hermosos adornos navideños en toda la ciudad. Hay muchos lugares con interiores en Viena para ver, en lo que ayudó a que el clima frío sea manejable. Durante nuestra visita, fuimos a Beethoven Pasqualatihaus, Mozarthaus Vienna, la Catedral de San Esteban, la Ópera Estatal de Viena y el Palacio de Schönbrunn. Si deseas hacer de Viena tu próximo destino y nunca has ido allí antes, te recomiendo mucho que incluyas estos lugares en tu itinerario.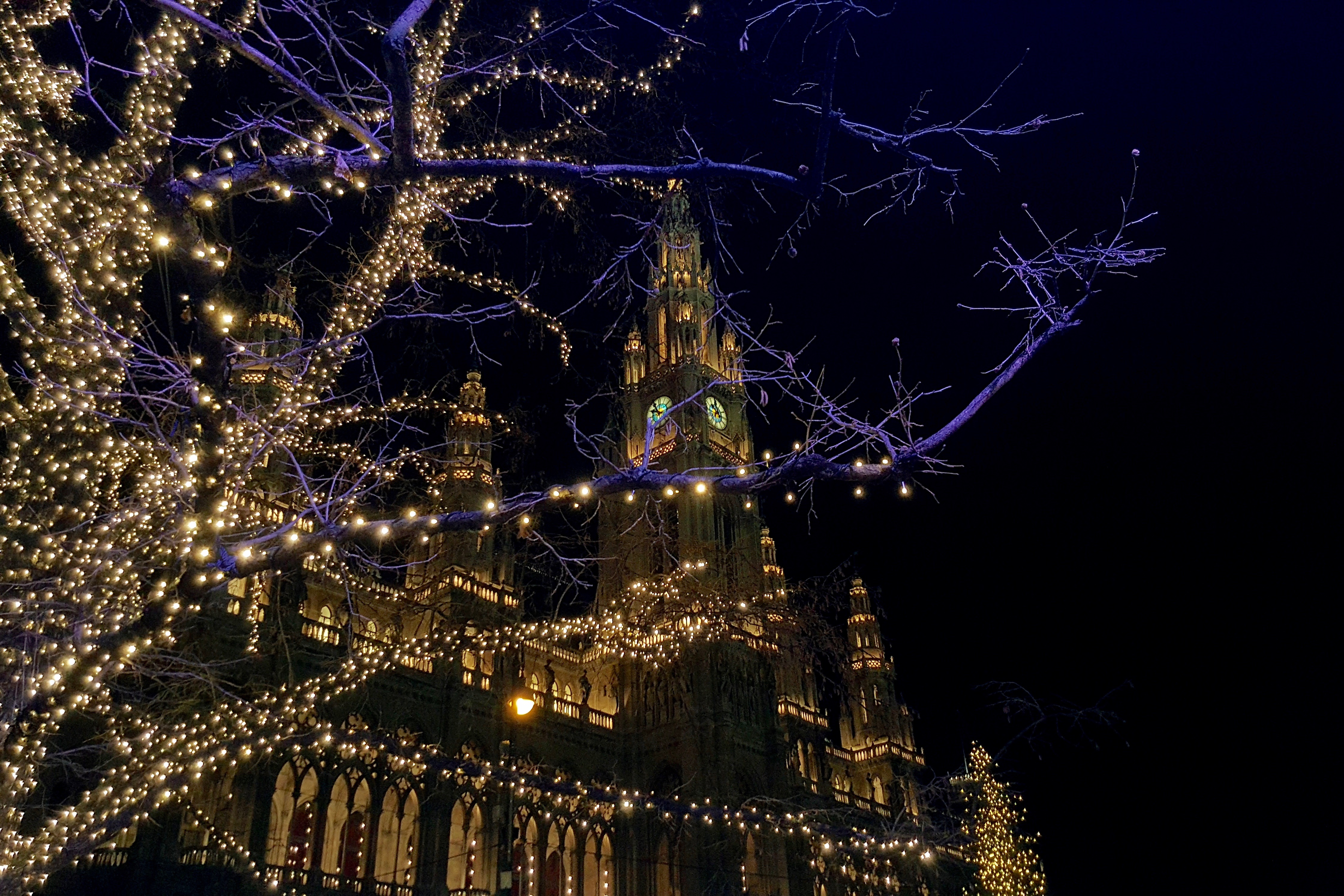 Rathaus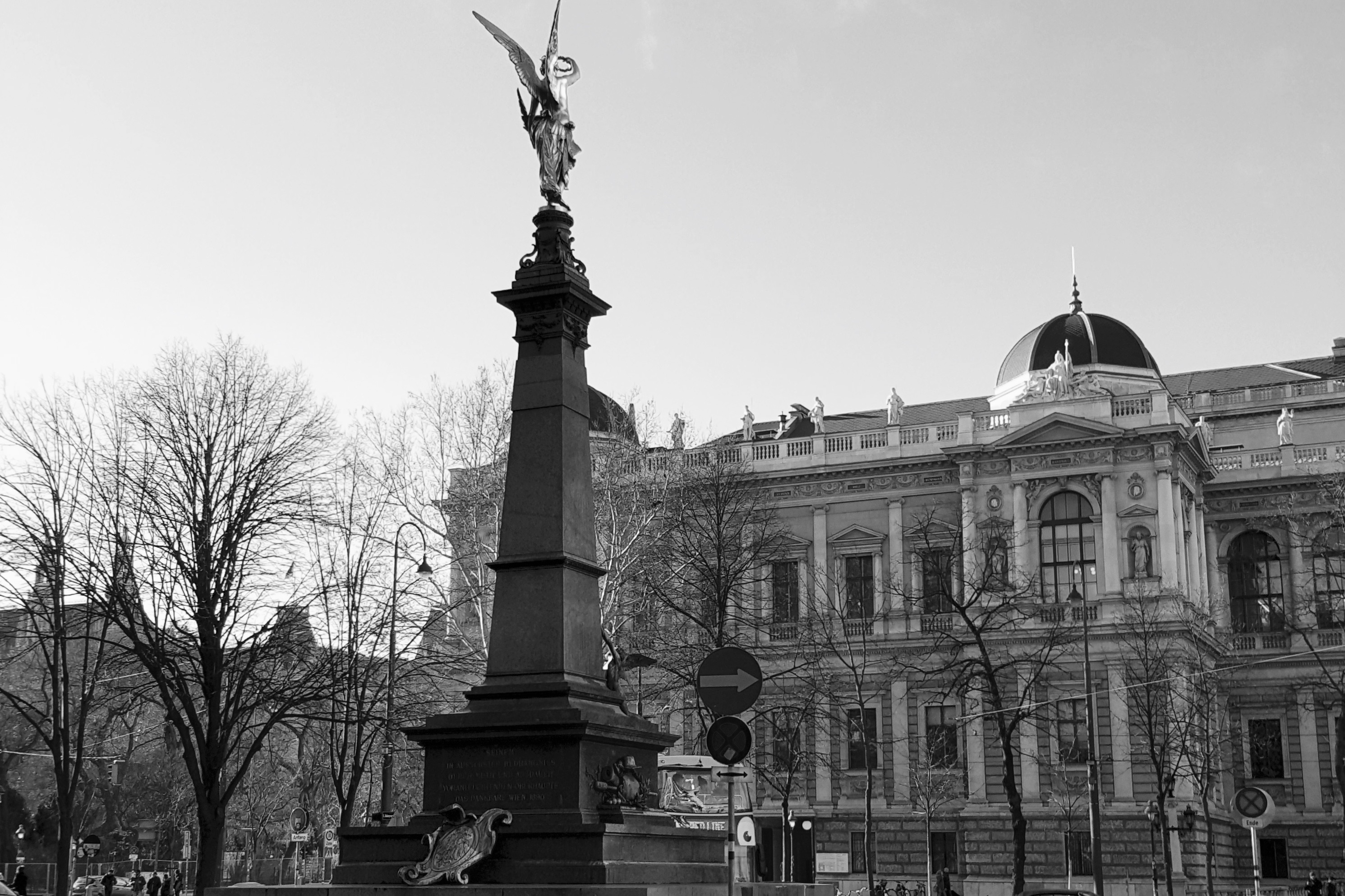 Vienna University, a view from outside of Pasqualatihaus. Beethoven lived in Pasqualatihaus between 1804-1815 and during this time, he worked on his opera "Fidelio" and other piano pieces including his famous "Für Elise."
Universidad de Viena, una vista desde afuera de Pasqualatihaus. Beethoven vivió en Pasqualatihaus entre 1804-1815 y durante este tiempo, trabajó en su ópera "Fidelio" y otras piezas para piano, incluyendo su famosa "Für Elise".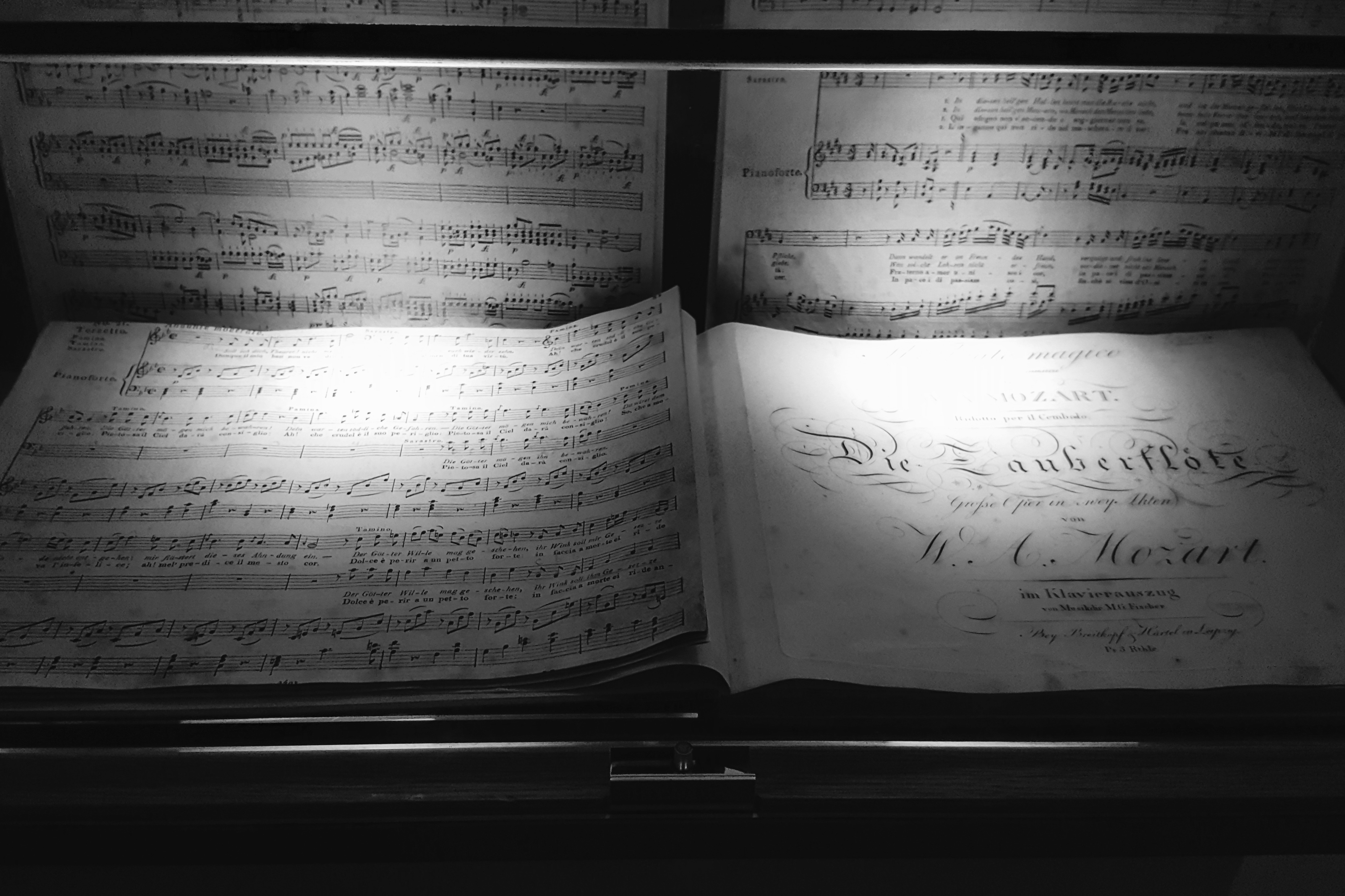 We visited Mozarthaus Vienna, a museum that presents Mozart's life and music works. It also includes Mozart's original apartment in Vienna where he lived from 1784-1787.
Visitamos Mozarthaus Vienna, un museo que presenta la vida y las obras musicales de Mozart. También incluye el apartamento original de Mozart en Viena, donde el vivió desde 1784-1787.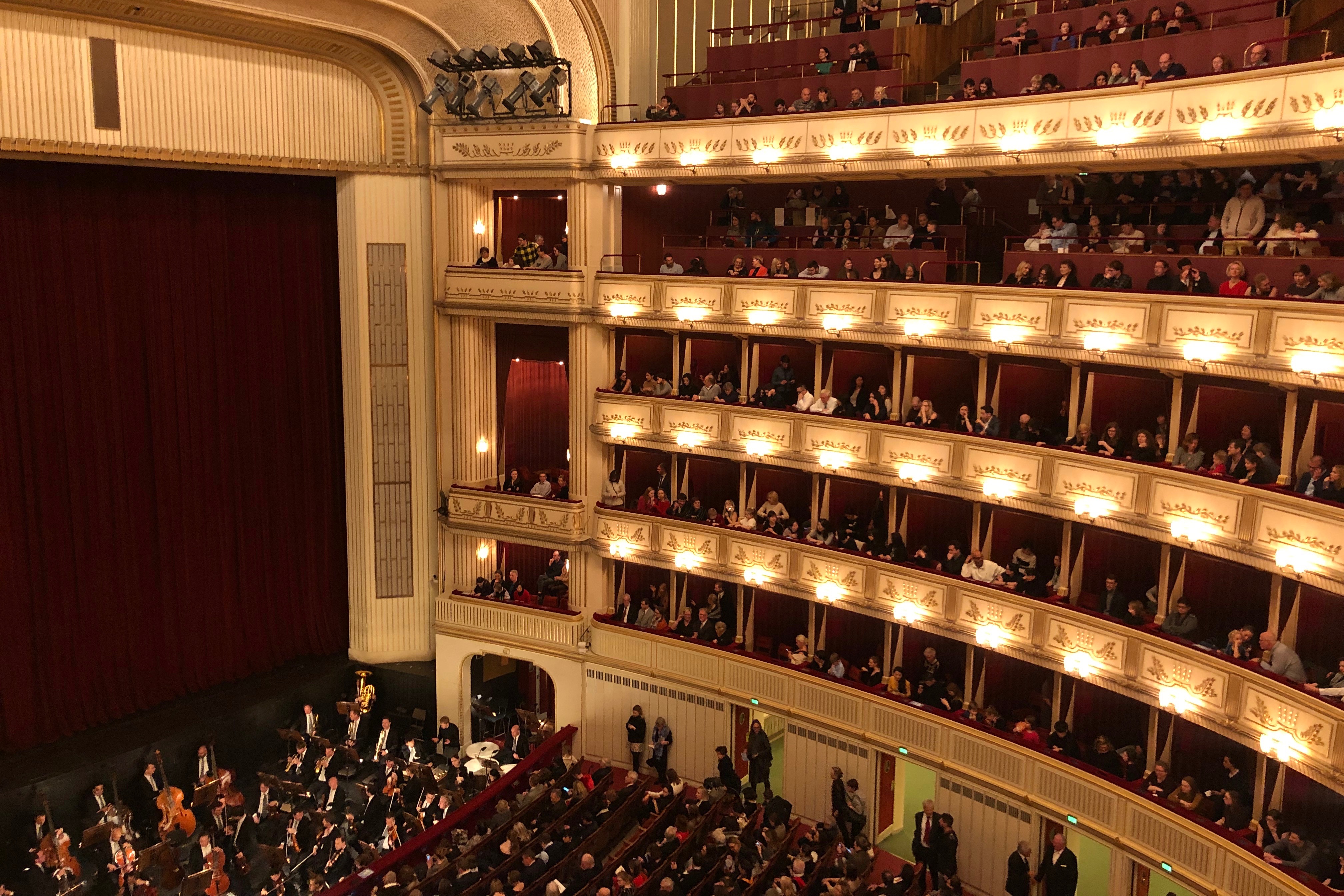 Attending an opera at the Vienna State Opera would be amazing, but given that our trip was during the Christmas holiday season, The Nutcracker was the perfect choice.
Asistir a una ópera en la Ópera Estatal de Viena sería increíble, pero dado que nuestro viaje fue durante la temporada navideña, El Cascanueces fue la elección perfecta.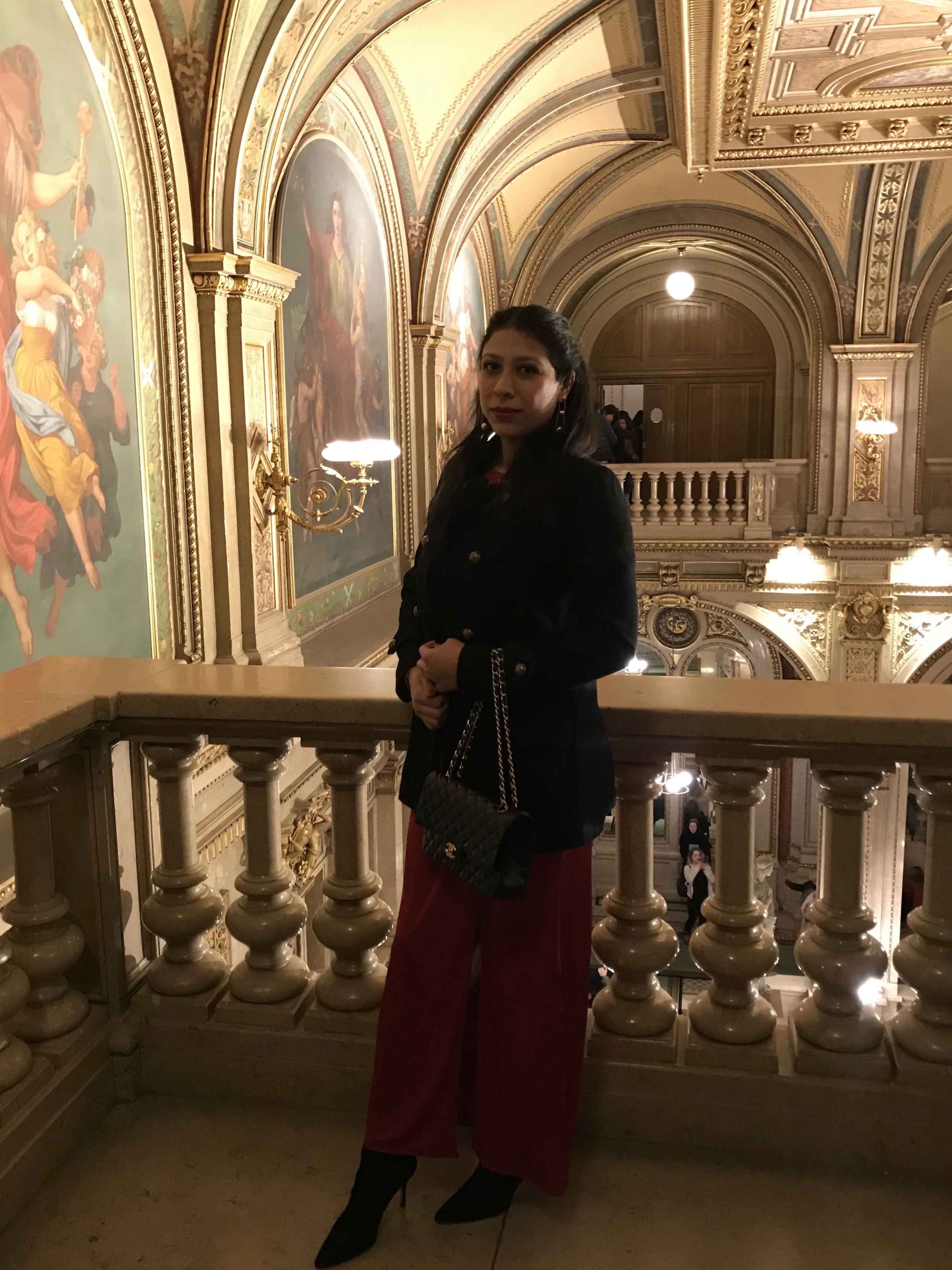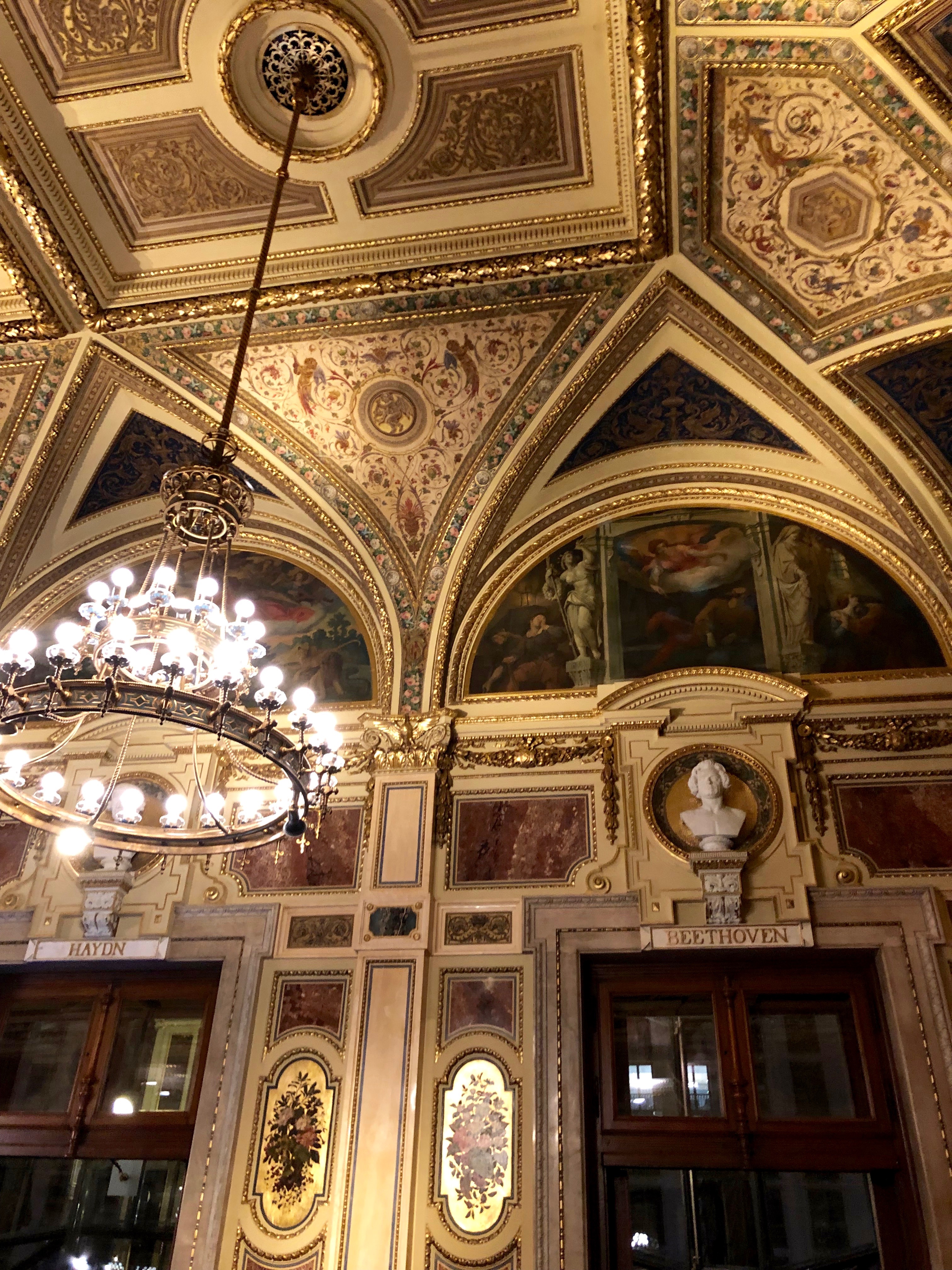 Beautiful interior of the Vienna State Opera
Hermoso interior de la Ópera Estatal de Viena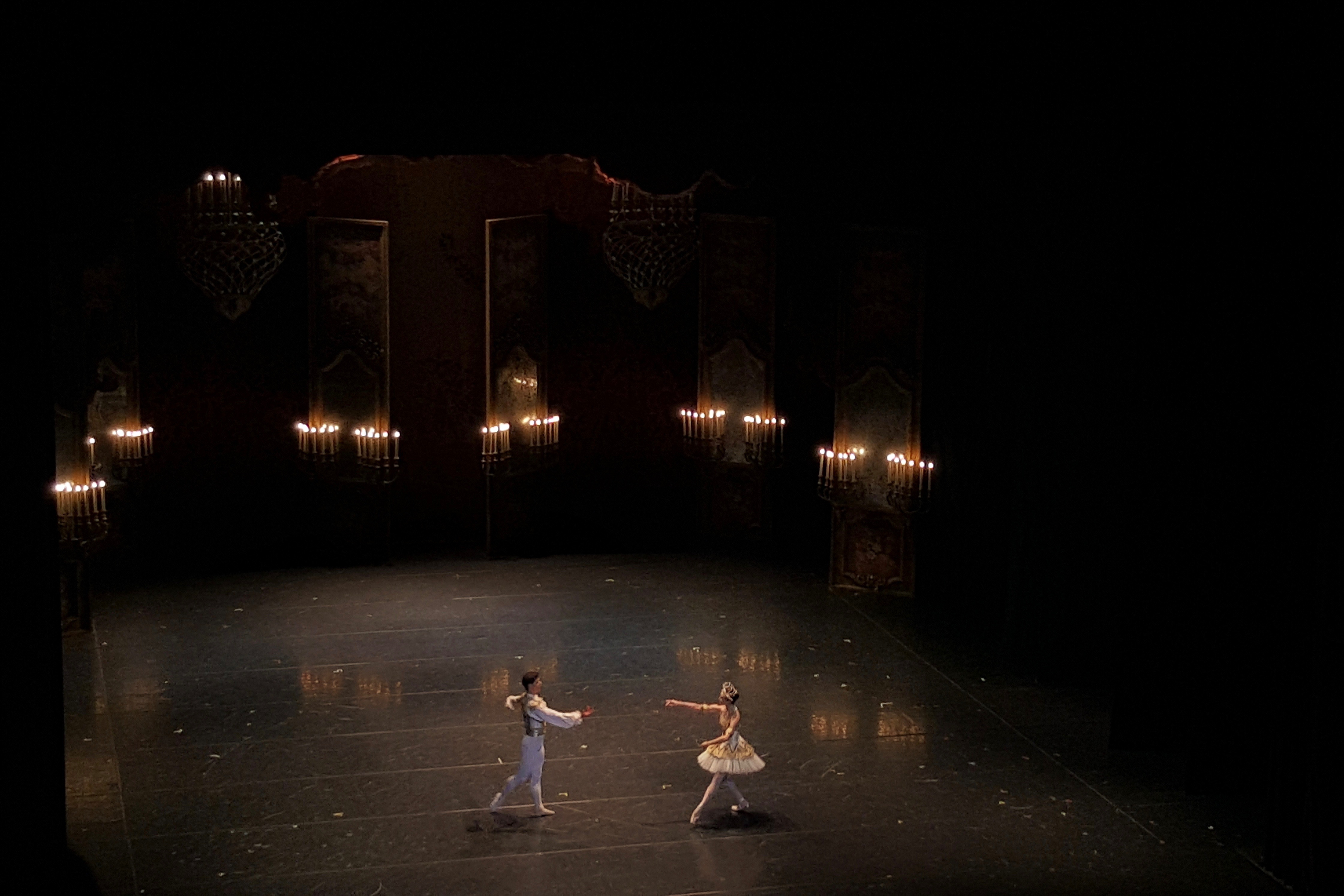 The "Pas de Deux" is my absolute favorite dance from The Nutcracker.
El "Pas de Deux" es mi baile favorito absoluto de El Cascanueces.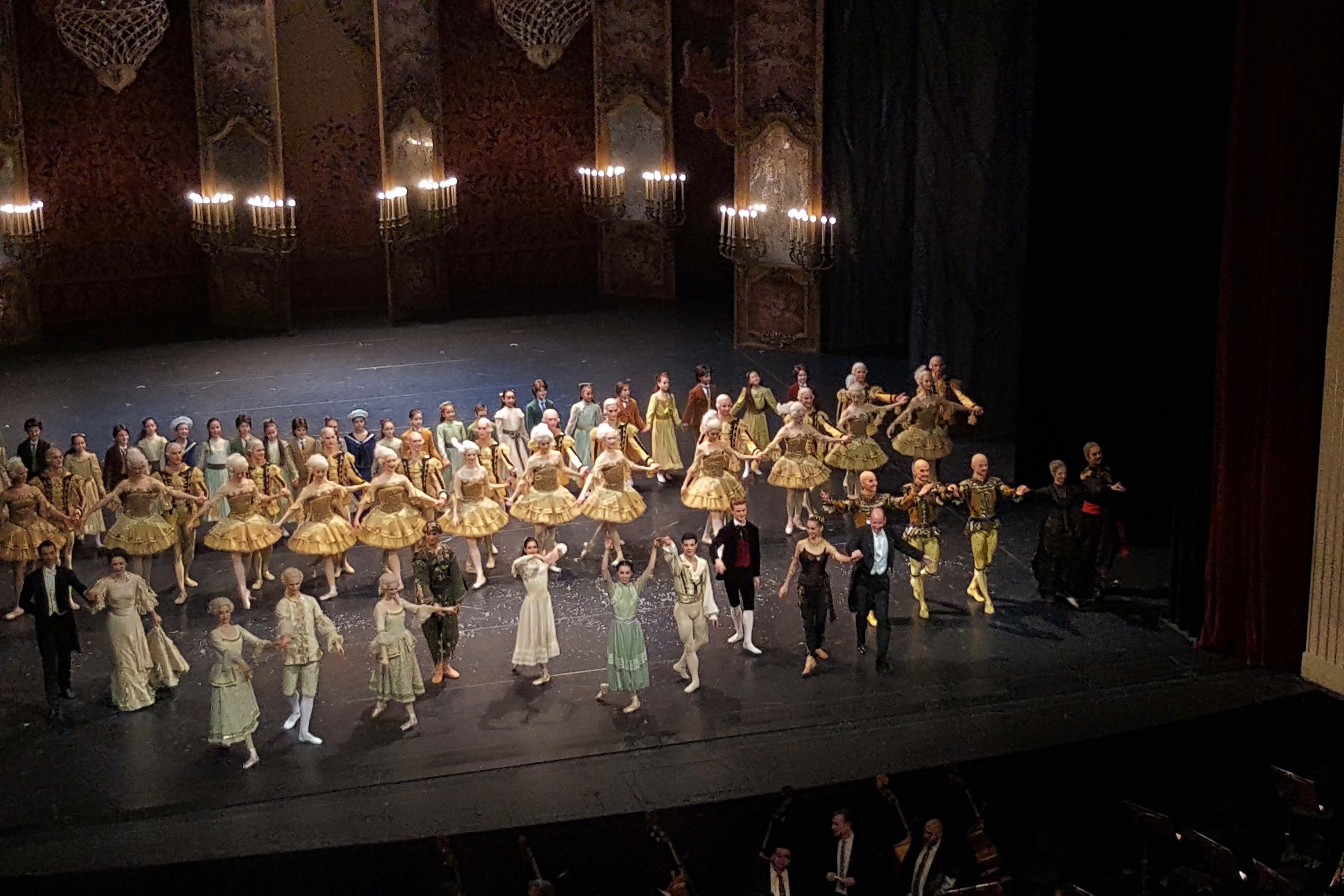 I have always being in awe the times I have seen The Nutcracker in Los Angeles, but seeing it at the Vienna State Opera has been the most mesmerizing. The acoustics of the Vienna State Opera are perfection.
Siempre he estado sorprendida las veces que he visto El Cascanueces en Los Ángeles, pero verlo en la Ópera Estatal de Viena ha sido de lo más fascinante. Los acústicos de la Ópera Estatal de Viena son perfección.
Escuadrón de chicas
Catedral de San Esteban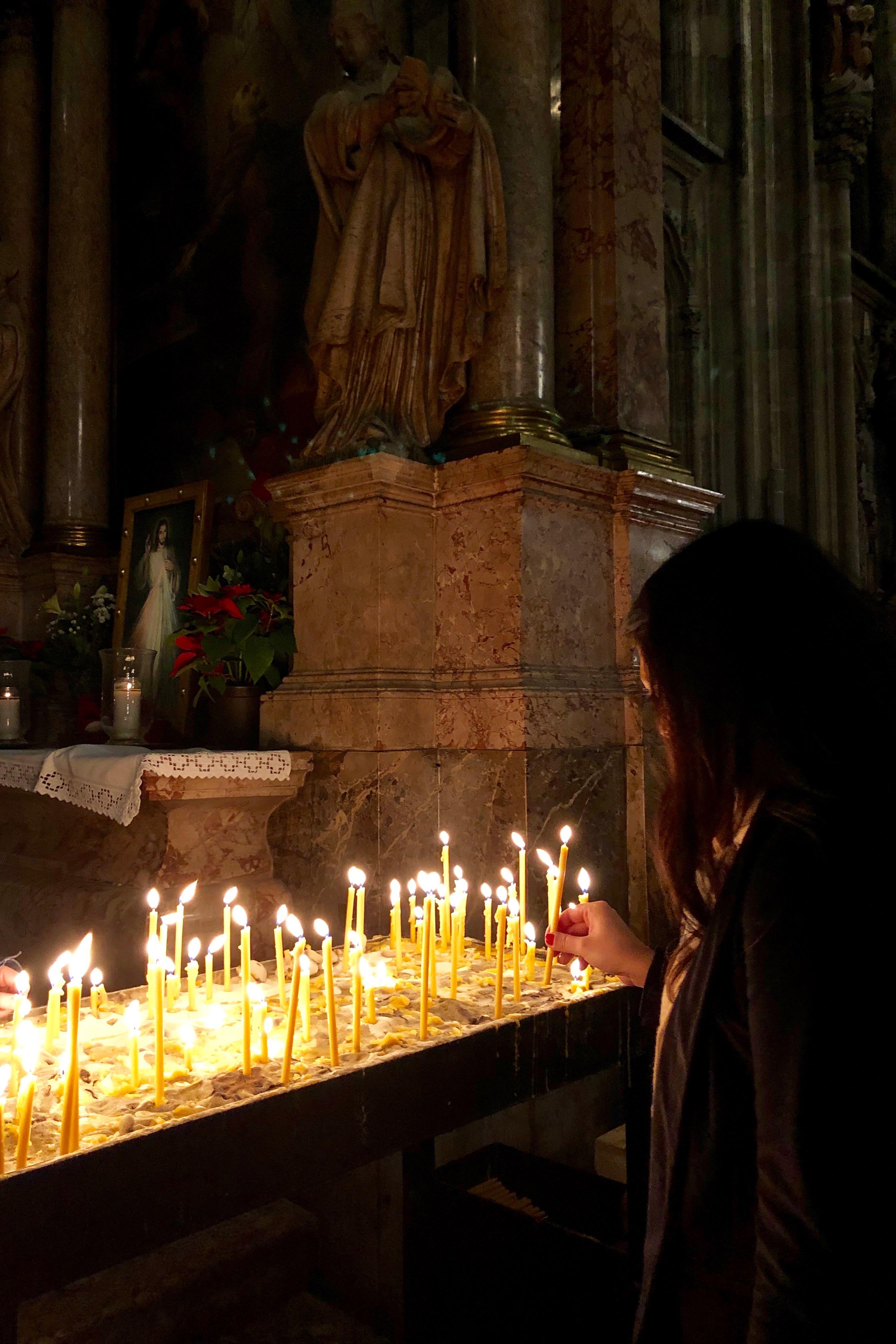 Lighting up a candle for someone
Prendiendio una vela para alguien
Viajes en metro de Viena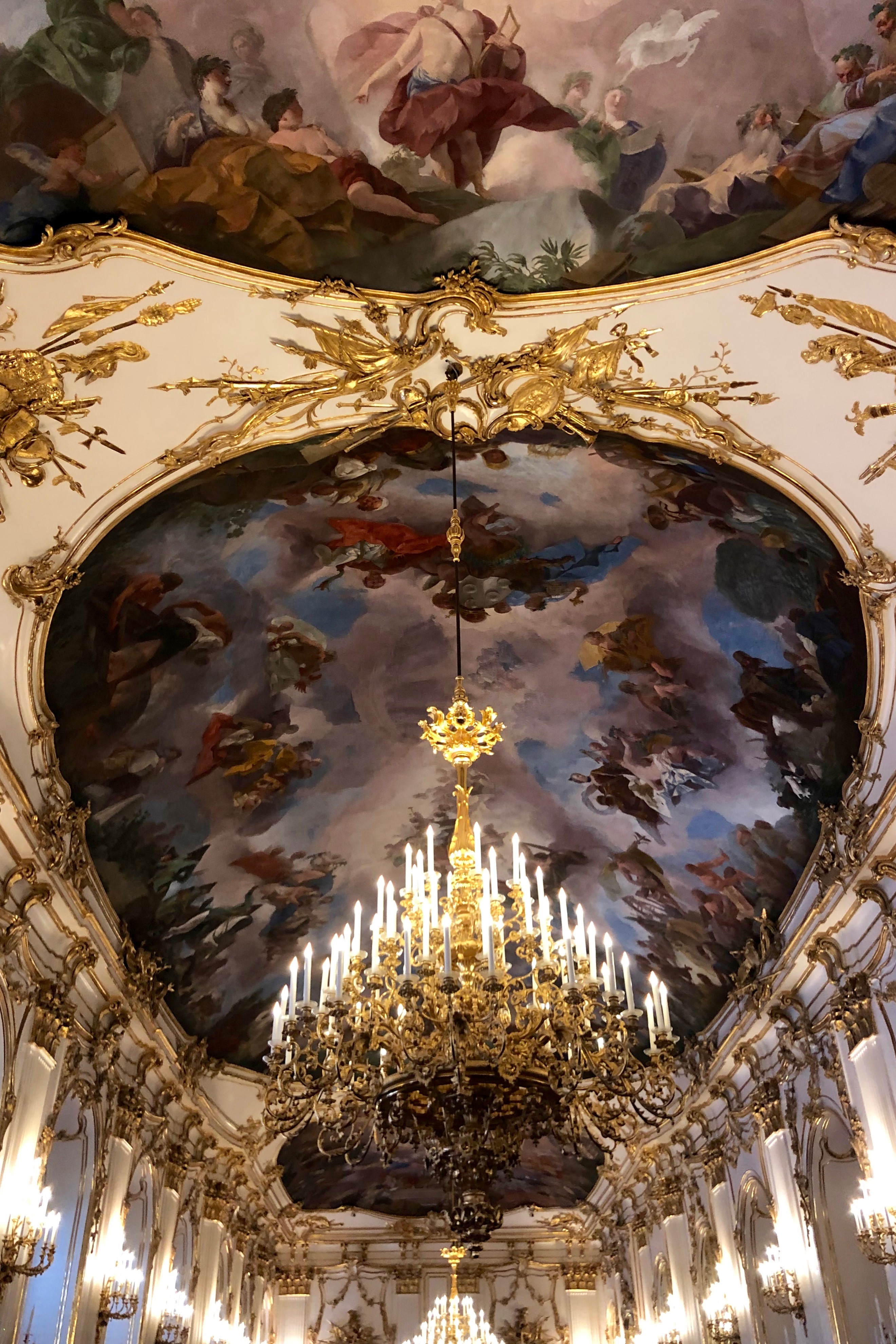 Gorgeous ballroom of Schönbrunn Palace. One cool fact is that Mozart gave his first royal concert at Schönbrunn Palace when he was six years old.
Precioso salón de baile del Palacio de Schönbrunn. Un hecho interesante es que Mozart dio su primer concierto real en el Palacio de Schönbrunn cuando tenía seis años.
Primas en el Palacio de Schönbrunn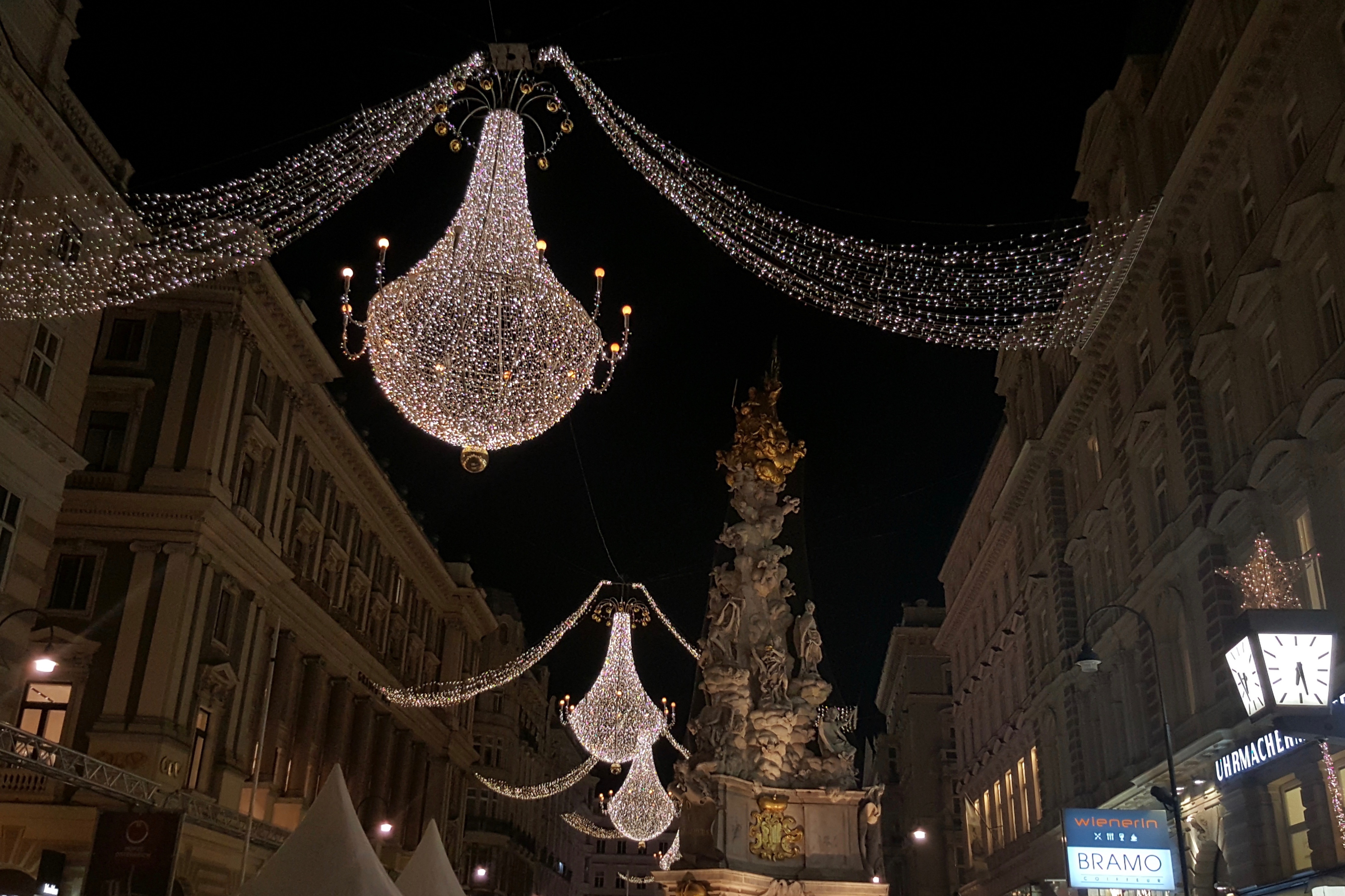 Graben St., a street in the center of Vienna with a lot of shops and restaurants.
Calle Graben, una calle en el centro de Viena con muchas tiendas y restaurantes.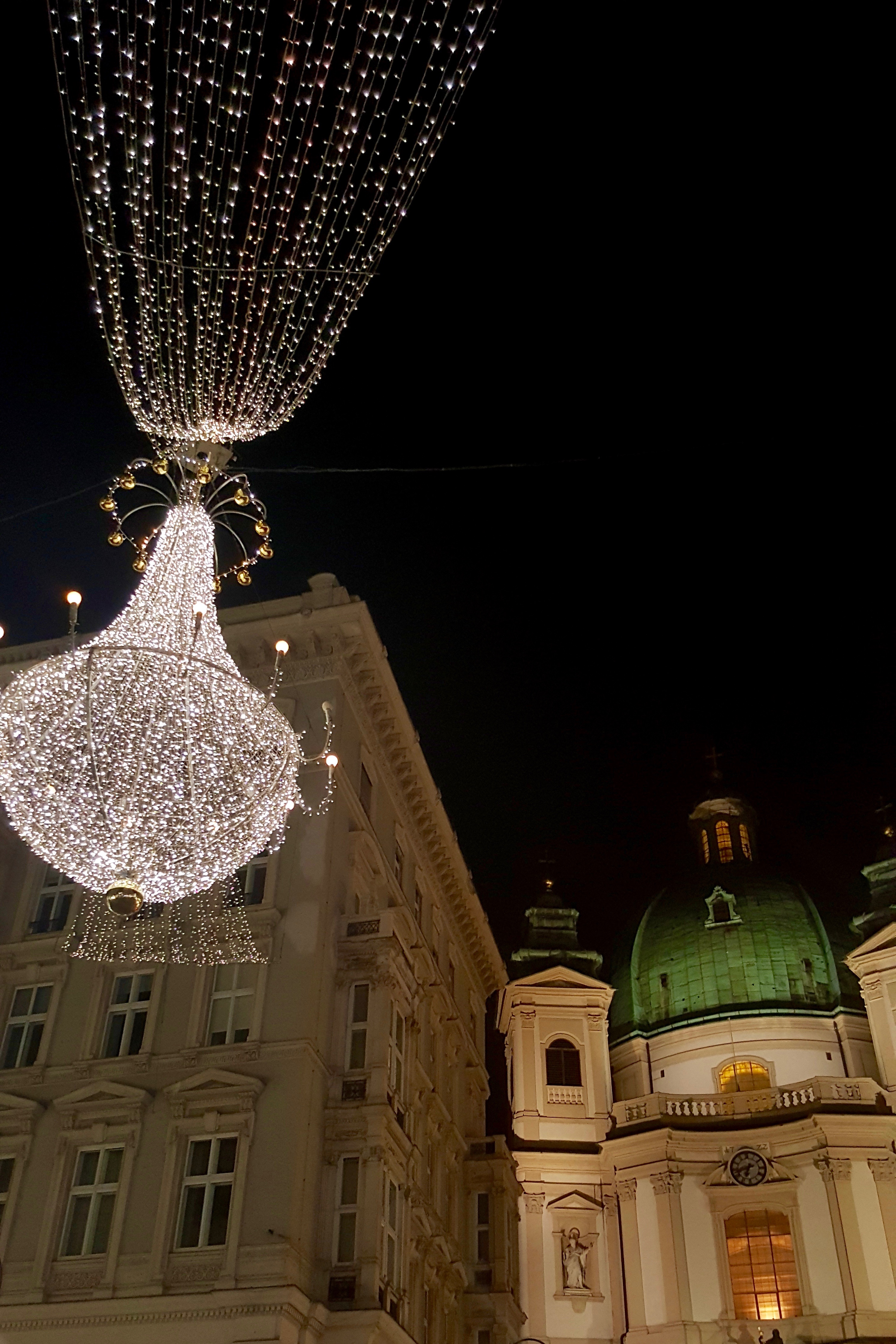 St. Peter's Church
Iglesia de San Pedro
Thank you so much for stopping by! I hope you enjoyed this post about my winter holiday in Vienna. 😀
¡Muchas gracias por pasar! Espero que hayas disfrutado este artículo sobre mi vacación de invierno en Viena. 😀
Truly,
Marisol Ceja
Photo Credit: Ibtisam Buran