Flower Crown DIY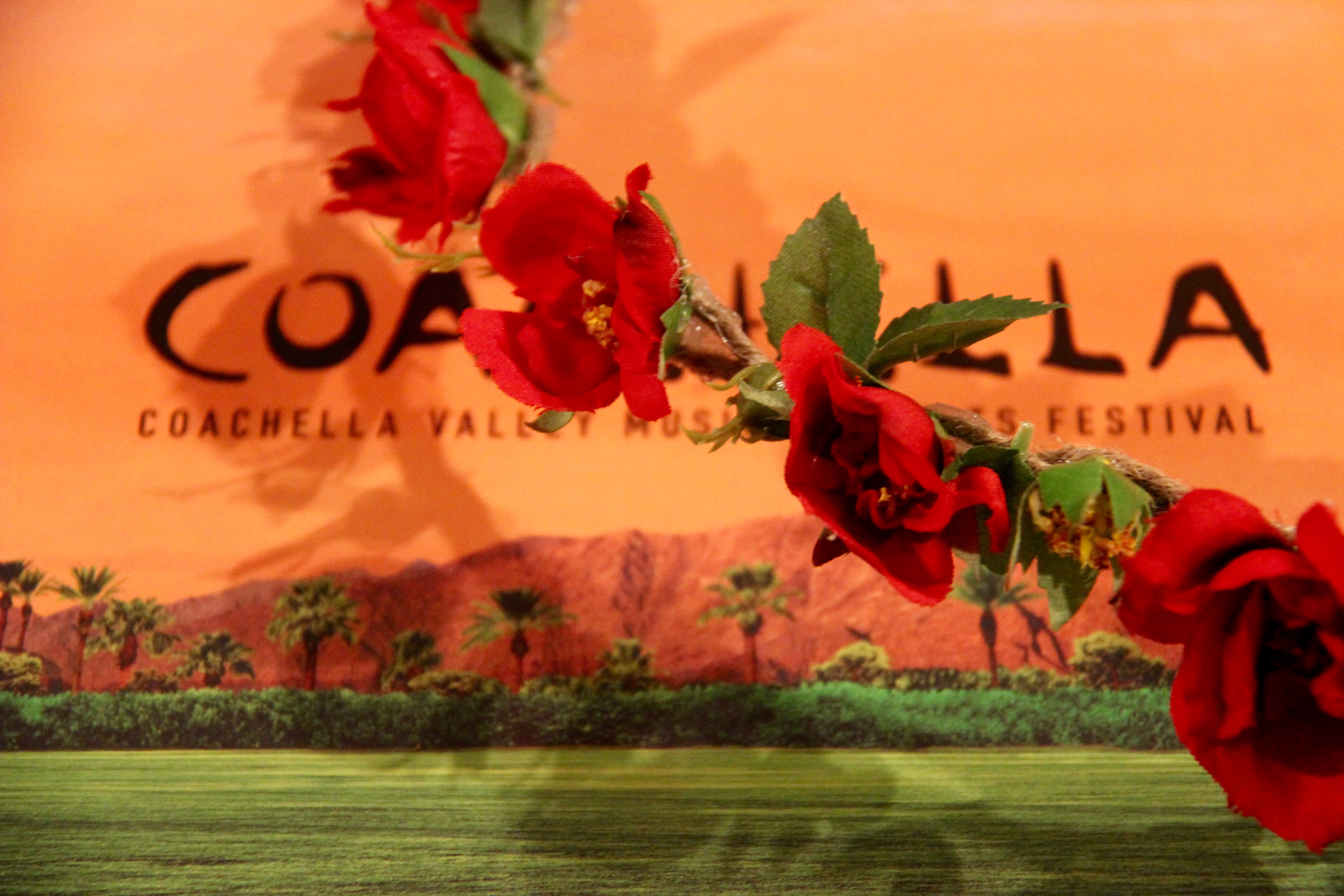 A very popular fashion accessory worn during music festival season is a flower crown. As I am attending Coachella for the first weekend, I thought doing a flower crown would be a fun project to do beforehand. I googled a lot of flower crowns to see something that I would want to wear and to get some inspiration. I came across one that Vanessa Hudgens wore previously at Coachella that I really liked with small red roses and that is the one I sort of attempted to replicate. I was looking for something that looked simple and cute. The steps I took into many this flower crown were very easy and they can be used with other different types of flowers too.
Un accesorio de moda muy popular usada durante la temporada de festivales es una corona de flores. Como estoy asistiendo a Coachella el primer fin de semana, pensé que una corona de flores sería un proyecto divertido de hacer antemano. Busqué en Google una gran cantidad de coronas de flores para ver algo que me gustaría llevar y para conseguir un poco de inspiración. Encontré una que Vanessa Hudgens uso anteriormente en Coachella que me gustó mucho con pequeñas rosas rojas. Yo estaba buscando algo que parecía simple y lindo, y por eso decidí tratar de replicar su corona de flores. Los pasos que di para hacer esta corona de flores eran muy fácil y se pueden utilizar con otros tipos diferentes de flores también. 
Supplies:
Bundles of artificial flowers (Manojos de flores artificiales)
Floral wire (Alambre floral)
Marker (Marcador)
Wire cutter (Cortador de alambre)
Floral tape (Cinta floral)
Hot glue gun & glue (Pistola de silicona y pegamento)
Steps:
Measure the floral wire on your head making sure it is not too tight, mark the measurement with a marker, and then double that length. Use the wire cutter for cutting the floral wire after determining the amount you need. Once you get the needed amount of floral wire, intertwine the floral wire starting from spot where you marked your head measurement. 


---

Mide el alambre floral en la cabeza asegurándote de que no es demasiado apretado, marca la medición con un marcador, y luego duplica esa longitud. Usa un cortador de alambre para cortar el alambre floral después de determinar la cantidad que necesitas. Una vez que obtengas la cantidad necesaria del alambre floral, entrelaza el alambre floral a partir del punto en el que marcaste la medida de la cabeza.

Remove flowers from stems. This can be easily achieved just by pulling them out with your hands. You can also remove leaves if you wish to use them on your flower crown.


---

Retira las flores de los tallos. Esto se puede lograr fácilmente con sólo jalar las flores de ellos con tus manos. También puedes quitar las hojas si deseas utilizarlas en tu corona de flores.

Apply flowers between the areas where you intertwined the wire and add hot glue to so the flowers can stay in place. Hot glue leaves on your flower crown as you wish too. This is the step where you let your creativity take the lead and have fun with it.


---

Aplica las flores entre las áreas en las que el alambre esta entrelazado y añade pegamento caliente para que las flores pueden permanecer en el lugar. Pega hojas en tu corona de flores como desees también. Este es el paso en el que dejas que tu creatividad dirija y en donde te diviertes con ella .

Use the floral tape at the ends of the floral wire intertwinement. This step is optional. Depending on the floral wire you use, it can help in the ends not poking your head. It can also give a touch to your flower crown. I used green floral tape on my light brown floral wire.


---

Usa la cinta floral en las puntas del entrelazamiento alambre floral. Este paso es opcional. Dependiendo del alambre floral que utilices, puede ayudar en que las puntas no piquen. También puede dar un toque a tu corona de flores. Yo utilize cinta floral verde en mi alambre floral de color cafe claro.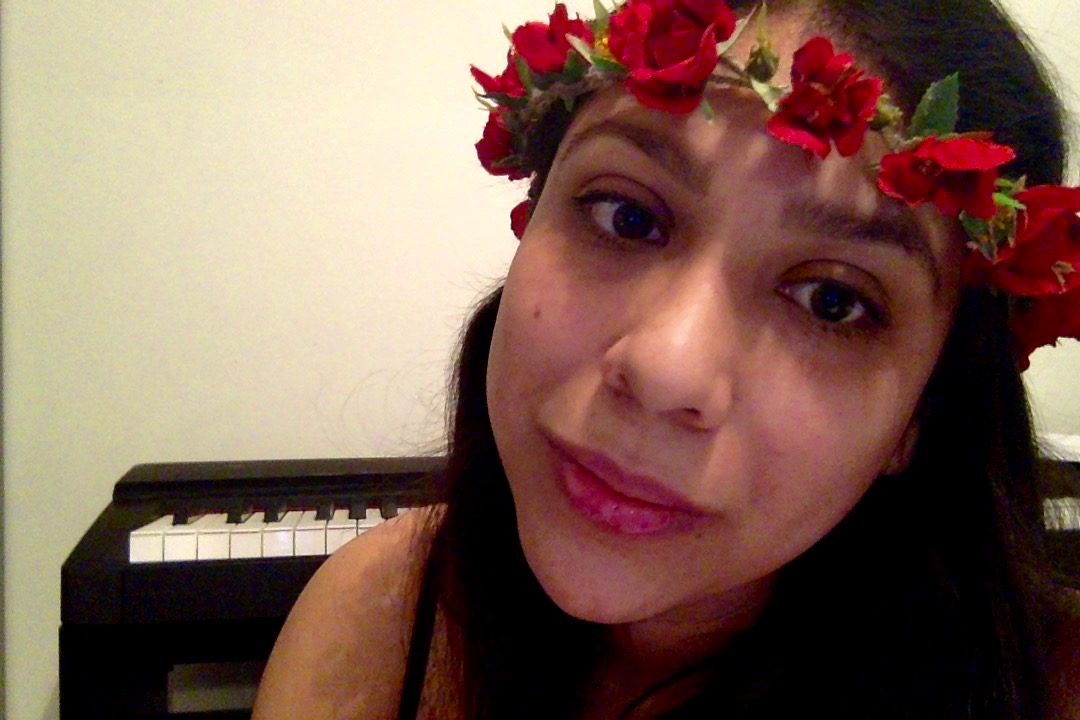 I hope the steps I provided in this post were helpful if a flower crown is something you would like to do to wear either for a music festival, a wedding, or just for fun. Good luck.
Espero que los pasos que di en este artículo fueron útiles si una corona de flores es algo que te gustaría hacer para un festival de música, una boda, o simplemente por diversión. Buena suerte.